Sabine Marcelis, Candy Cube Marshmallow (table), Polished, cast polyester resin/tempered steel, wax finish, 50 x 50 x 50 cm. Image courtesy of the Artist and Gallery Sally Dan-Cuthbert, Sydney
In Sydney's Rushcutters Bay, Gallery Sally Dan-Cuthbert is a space that brings together art and design — directed and curated by Sally Dan-Cuthbert, an art advisor for over 30 years, and former painting specialist at Christie's. When she opened in August 2019, however, the curator redirected her attention to art that blurs the line of functional art into design.
Today, the gallery presents both fine artists and designers. Yet, the boundaries quite often merge. We have to double-check if we can sit or use the object, quite unlike a contemporary art piece. "Art collectors have through history often also been furniture collectors; it's just that now it's more in the 'contemporary' realm than in antiques," shares Dan-Cuthbert. "Think Picasso plates and jugs or Giacometti furniture and lighting. Or Australian Marc Newson, a functional artist who set a record price with his Lockheed Lounge selling at Phillips in London for £2,434,500 in 2015."
Andre Bahremand is one artist and designer whose work questions the scope of functionality. With a Master of Architecture from the University of Melbourne, in 2018, Bahremand moved to the Netherlands to work at architecture firm MVRDV. However, his time in Europe led the designer to refine his design sensitivity and he returned to Melbourne to explore furniture design.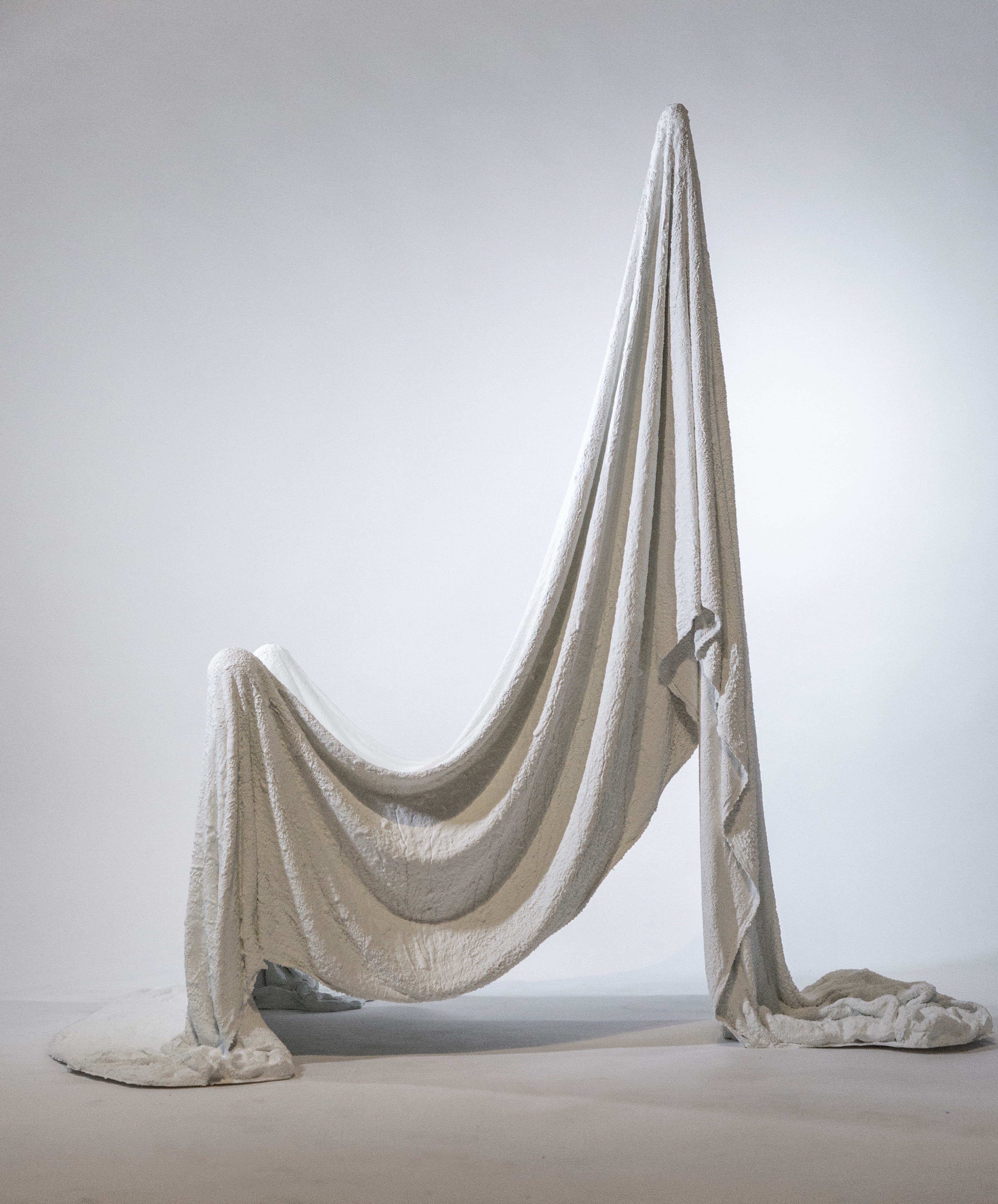 Andre Bahremand, Layman's Throne, 2019, cement, plasticiser, Terry towel, approx. 152 x 80 x 130 cm. Image courtesy of the Artist and Gallery Sally Dan-Cuthbert, Sydney
The result of these investigations led to design pieces handmade from concrete, a popular modernist building material, yet careful and seemingly delicate, they explore the same questions as contemporary art. With each piece unique, almost ghost-like in appearance, Bahremand captures the shape of a chair as though under a sheet or blanket. The pull between comfort and discomfort negates the works, as does a sense of otherworldly design. "Layman's Throne explores the structural capabilities of concrete and fabric and attempts to encapsulate the lightness and flow of the material whilst creating a functional piece of art," the designer writes on his Instagram.
In a similar vein, Melbourne-based Michael Gittings explores both the crossovers of art and design but also a connection to something beyond contemporary life. His recent exhibition at Gallery Sally Dan-Cuthbert, Future Ruins, "is set in a dystopian world where human control over nature has been reversed, where we no longer have the power or means to pot or prune or poison our surroundings into easily manageable and commodifiable lots," the gallery writes.