The Rotterdam-based former Wallpaper* Designer of the year unveils her upcoming projects in the Netherlands and China, and discusses her picks from this year's Wallpaper* Design Awards
Despite the challenges faced by the creative industries and beyond, 2020 turned out to be an incredible year for Sabine Marcelis, and 2021 is shaping up to be even grander. 'At the beginning it was a little bit scary, it felt like projects were disappearing one by one,' she notes. But things were quick to look up. The Rotterdam-based designer is unveiling two major projects, which follow a series of collaborations presented throughout 2020: residential interventions featuring her signature candy coloured resin elements (which allowed her to explore the use of resin on a new scale), lights for Established & Sons, a rug inspired by brushstrokes for CC-Tapis, and a workstation created in collaboration with AHEC for Connected and shown at London's Design Museum.
For her new commissions, she is going up in scale. In December, she refashioned the Study Centre at Rotterdam's Het Nieuwe Instituut, the city's architectural archive. 'Instead of completely redesigning the space, I took on the challenge to just bring more light into the building,' she says. 'We opened up the external panelling and replaced it with large windows, and updated all the existing USM furniture: I really love the USM system, so I was honoured to be able to do it my way.' What felt like a somewhat cavernous environment before was updated with Marcelis' signature glass gradients, pastels and accented with soft furnishings that brought light and colour into the space.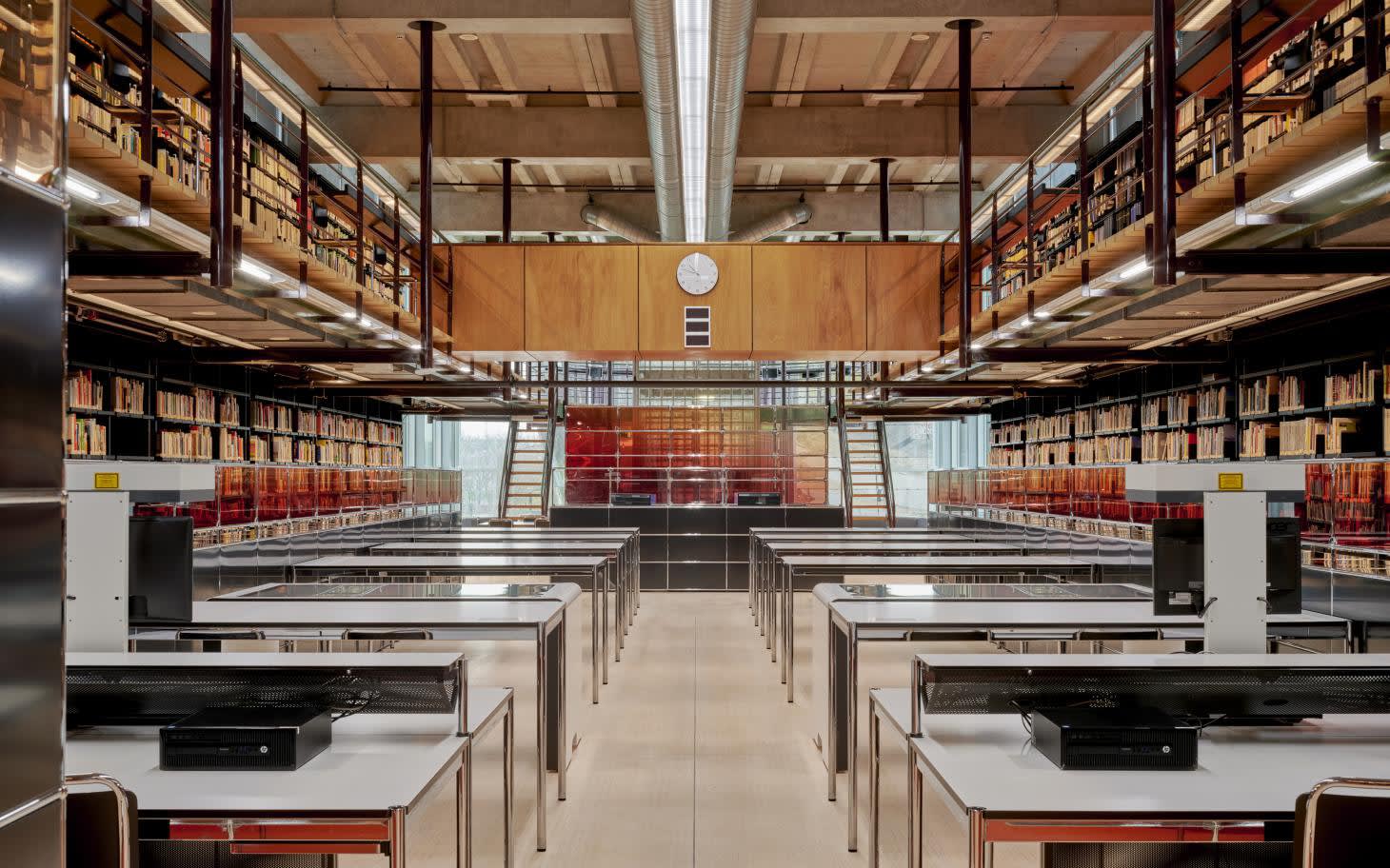 Meanwhile in Shanghai, the designer is leaving her mark on the Showay mall with an oversized kinetic fountain installation. The project allowed her to further explore the theme of water, an approach central to her intervention at the Barcelona Pavilion and a collaboration with Fendi. The Shanghai project is a milestone for Marcelis, as it will be a permanent fixture. 'I really wanted to do a permanent installation, so this is a next level project for me,' she says.
After a year in semi-isolation, judging the Wallpaper* Design Awards felt like a window on what happened in 2020. 'What was really nice is that the projects that were nominated really have a focus on smart materials and sustainability,' she says, focusing on design's larger problem-solving potential. A favourite are Marazzi's antibacterial tiles: 'smart and sustainable materials is what we need for our future. This product is both. There should be way more products like these, and I think that they really deserve to be celebrated.'
Marcelis was also taken by NMBello Studio's portable handwashing station (which she dubbed 'design at its best'), and by RadSwan's recycled synthetic wigs – a project that impressed her for its being ethical, sustainable and inclusive. 'It's a total gap in the market filled. I think those innovations are crucial at this moment,' she says.
Finally, the Designer of the Year shortlist resonated with her, particularly as it featured a group of designers from her generation. 'I think it's right to celebrate people who are somewhat new on the scene', she says.' She was especially impressed by Formafantasma's body of work from the past year. 'I think they really pushed their limits with very thoughtful projects like the Cambio exhibition,' she adds. 'It's really important to have these educational exhibitions, so that people understand where things come from, and their impact.' Their exhibition design for Amsterdam's Rijksmuseum was another example of the duo's brilliance, says Marcelis. 'They are a very versatile studio, they consistently produce great work, and this year it was better than great.'