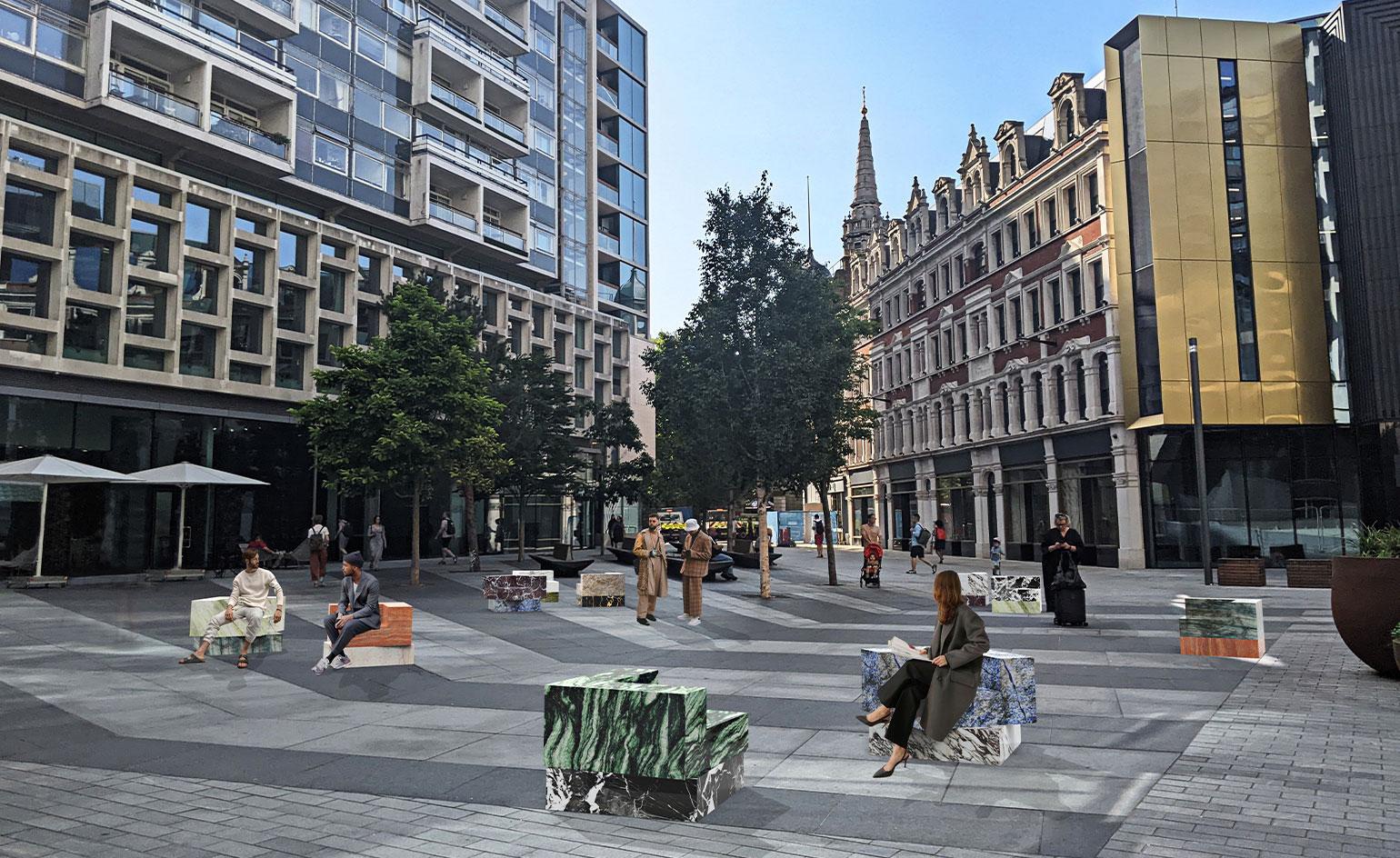 Ahead of its return from 17 to 25 September, London Design Festival (LDF) announced its programme, including installations, exhibitions and talks programmes. Once again, the city is at the centre of the event's initiatives, with Landmark Projects such as Sabine Marcelis'
Swivel
(St Giles Square, until November 2022), encouraging people to interact with the central London location.
'We consciously founded the London Design Festival to be public-spirited,' says LDF chairman Sir John Sorrell. 'Over the last 20 years, the festival has had incredible depth of penetration and success in bringing people together and distilling new ideas.'



London Design Festival 2022 Landmark Projects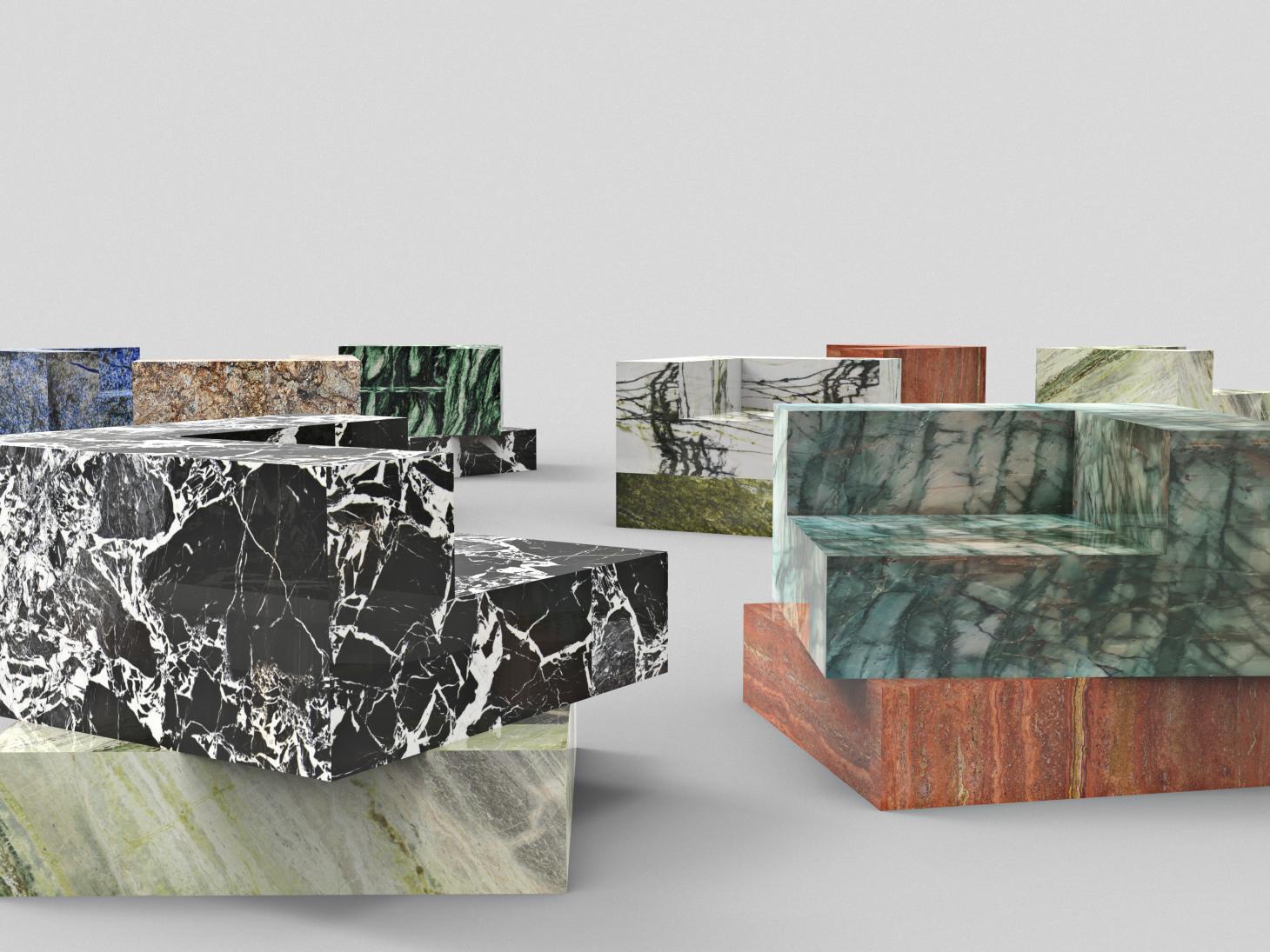 Every year, the London Design Festival Landmark Projects let the public discover design through the city's key locations. This year, Sabine Marcelis takes over St Giles Square with an interactive installation featuring swivelling seats in contrasting stones and marbles. With the brutalist architecture of Centrepoint as the backdrop, Marcelis' pieces invite people to stop and play, using the public space in new ways.


'This project, as with most of my work, is a celebration of materials. I wanted to respond to the space by injecting a bit of colour and fun into this urban environment. Being an interactive piece, it welcomes audiences to decide how they would like to experience the space. It could encourage strangers to interact with each other, for friends to sit together or even allow people to create a moment of pause for themselves,' says Marcelis.