Housed at Gallery Sally Dan-Cuthbert, the exhibition lays bare the designer's latest works, luminescent compositions in muted tones.
Incandescent lights illuminated the interiors of Gallery Sally Dan-Cuthbert from 24 May to 19 June, 2022, as the Australian gallery presented the works of celebrated Dutch designer Sabine Marcelis in her first Australian solo exhibit dubbed Shadow Light. Marcelis derived the name of the exhibition from her new series of four enticing wall-based light artworks, Shadow Light - Stone, Lava, Sand and Ice, which extend on her lauded artwork Cycle which debuted with Gallery Sally Dan-Cuthbert at the NGV Melbourne Design Fair earlier this year.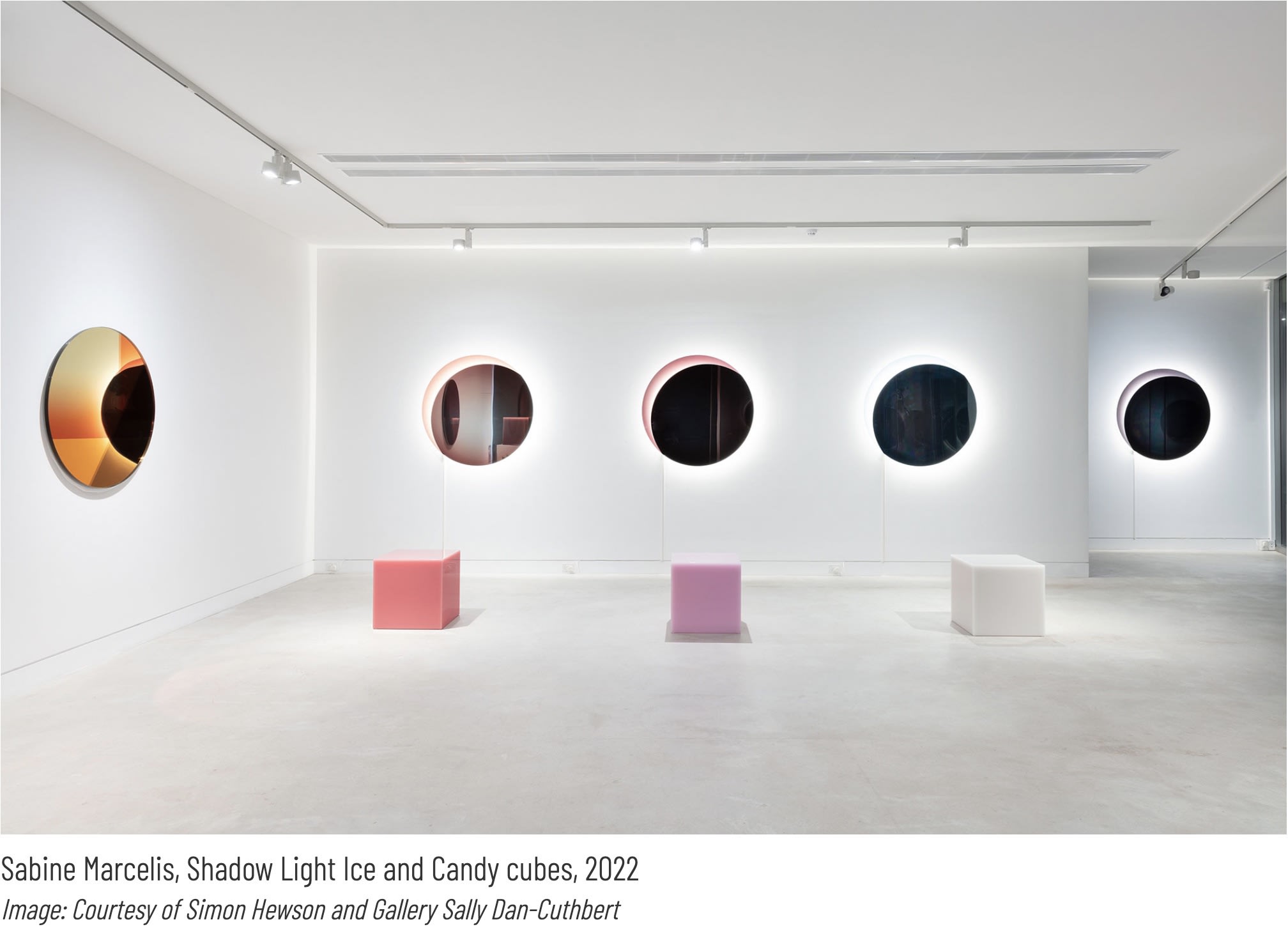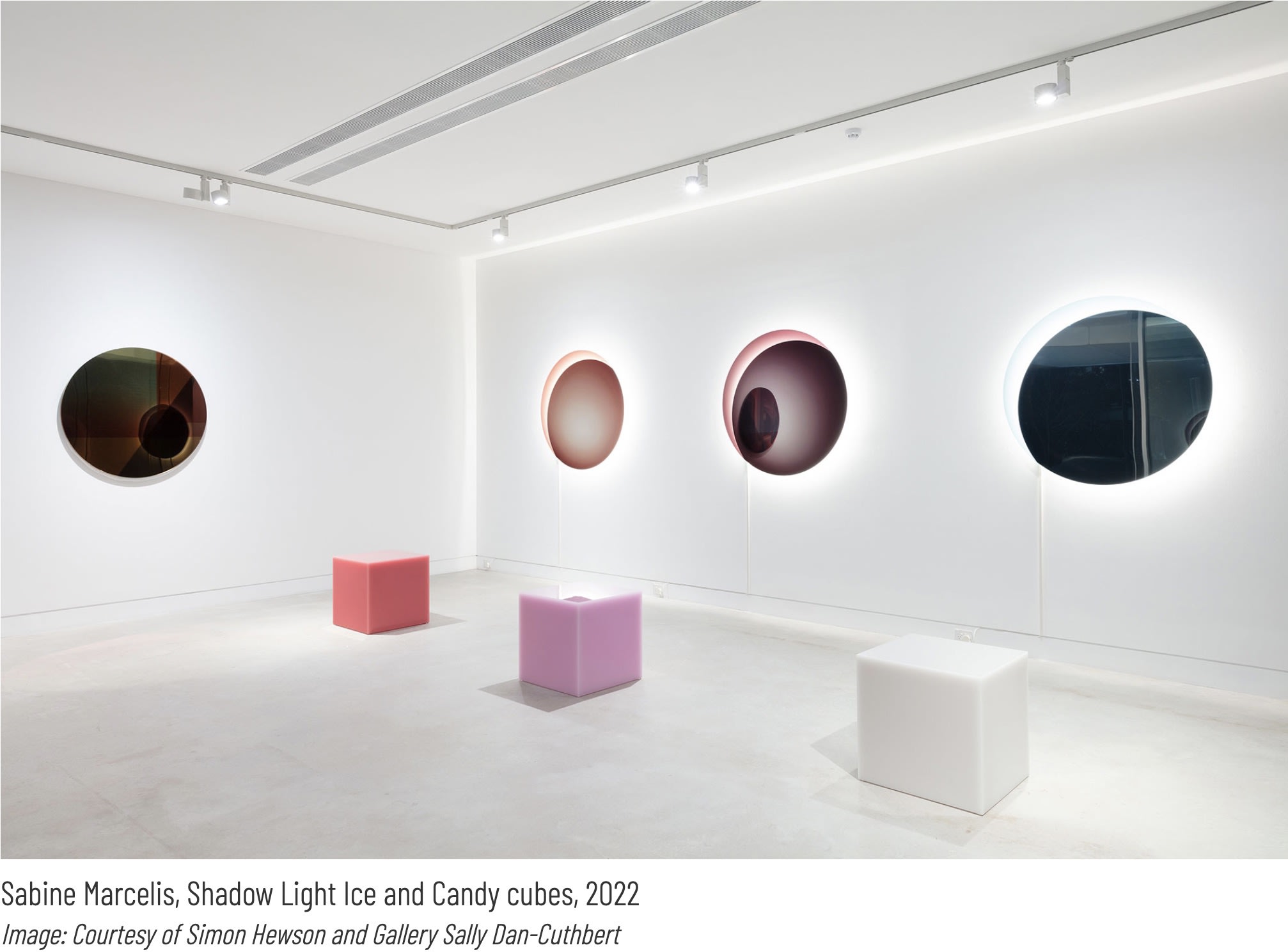 Earning international recognition for her bold experimentation which steps beyond the limits of both material and production capabilities, Marcelis's exploration of resin, glass and light culminated in an ensemble consisting of cubes, stools, tables and mirrors that emanate an ethereal glow.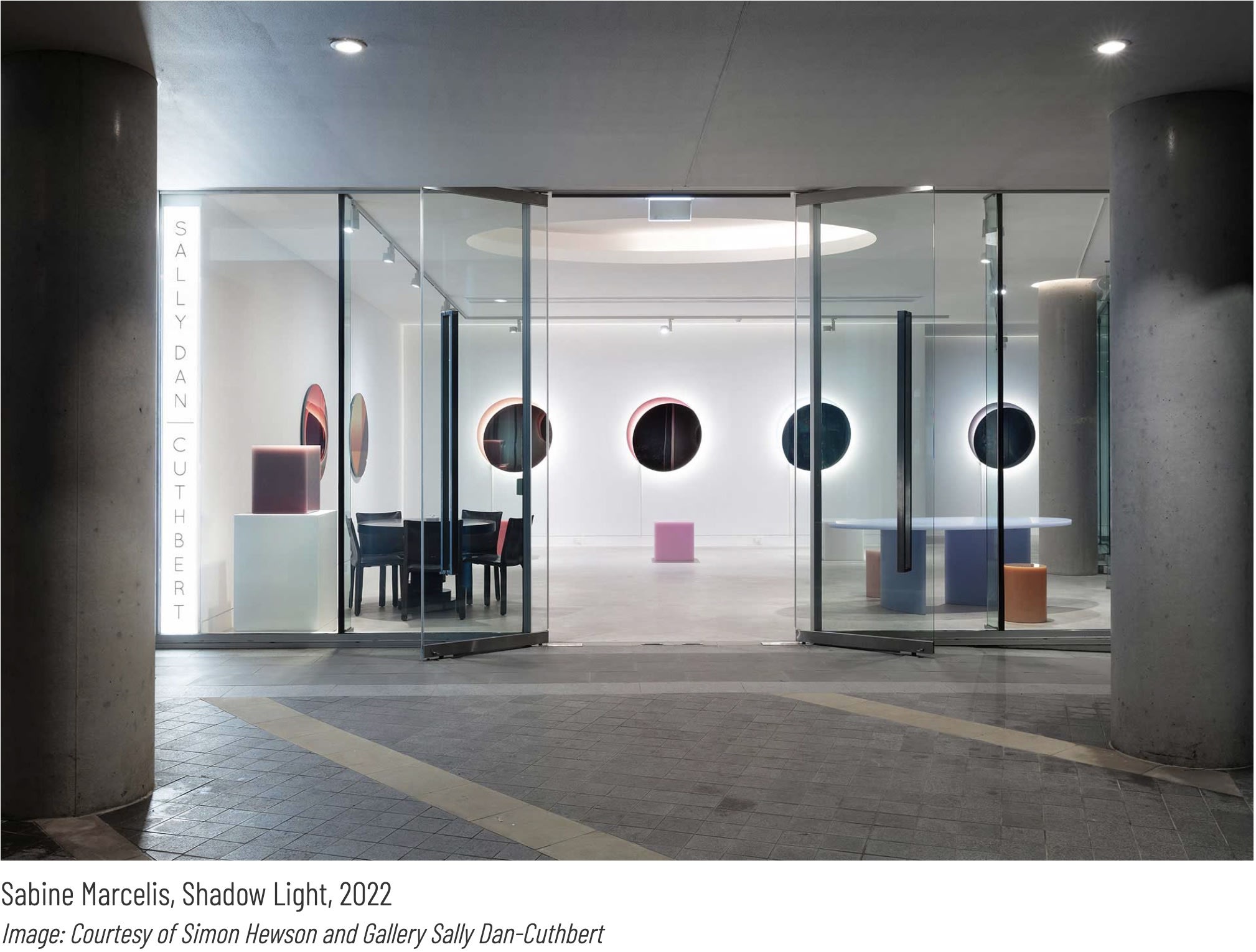 Born in The Netherlands and raised in New Zealand, Sabine Marcelis graduated from the Design Academy of Eindhoven in 2011 and is currently based in the harbour city of Rotterdam. Establishing an enticing interplay between the static and the transitory, Marcelis stimulates a sensorial experience that morphs resin and glass into soft, radiant and dynamic pieces that never fail to intrigue. Shadow Light encompassed Marcelis' exemplary Candy Cubes, Columns and Soap Table, together with new mirrors and lights. Through the exhibition, the Rotterdam-based designer strived to grasp the fleeting moments of light and movement in her work.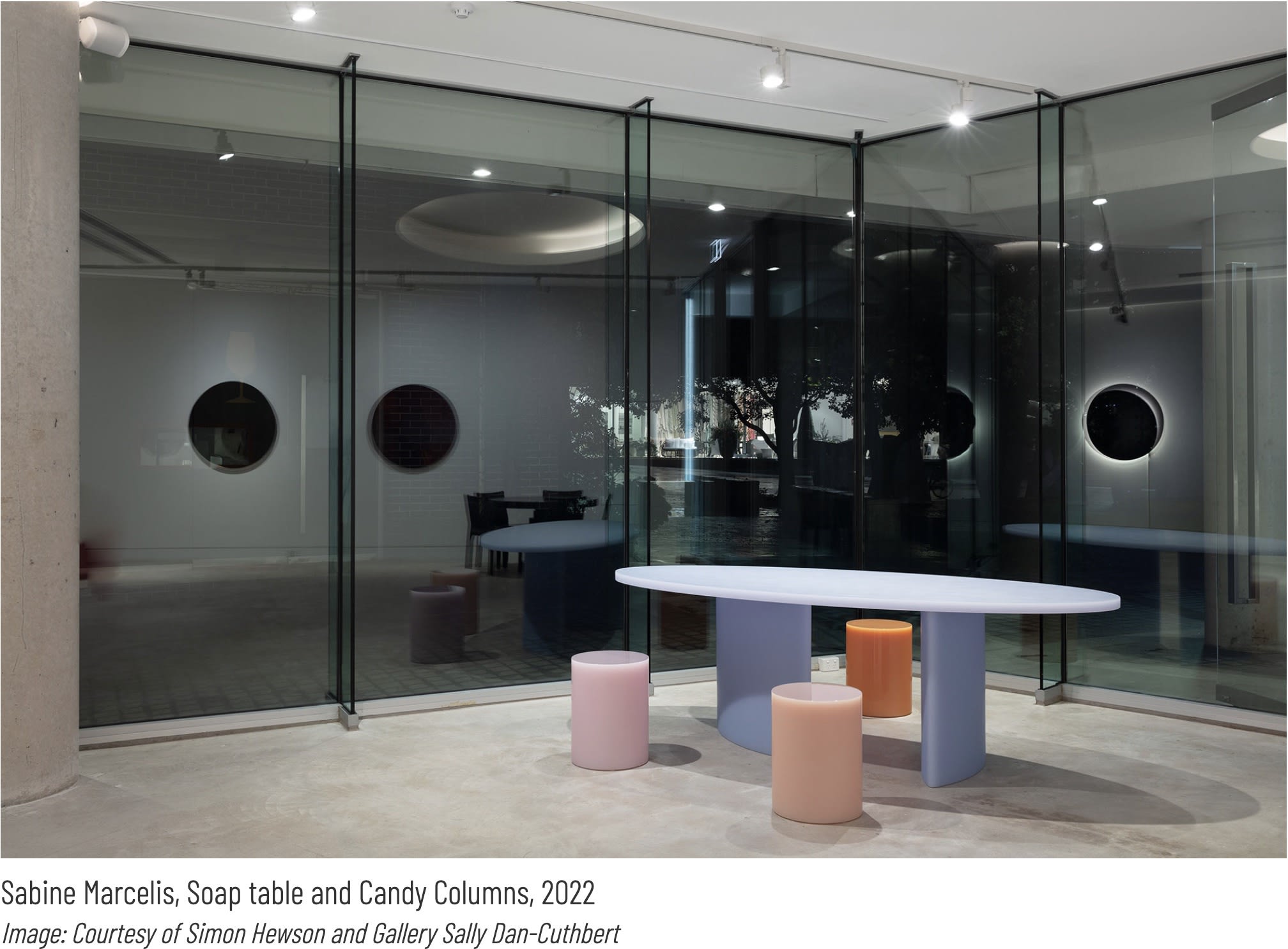 The exhibition accentuates the intricacy and depth of Marcelis' material-oriented practice, that brings together her diverse functional pieces of art through meticulously spotlighting the interaction between light, colour and material. The resin cubes splashed with pastel hues with their soft edges disappearing into space, the wall-mounted mirrors almost evocative of an eclipse, an elongated resin table in dove grey and the cluster of cylindrical resin stools in a variety of subtle shades collectively exude a sublime flamboyance through the glass windows of the Sydney-based gallery.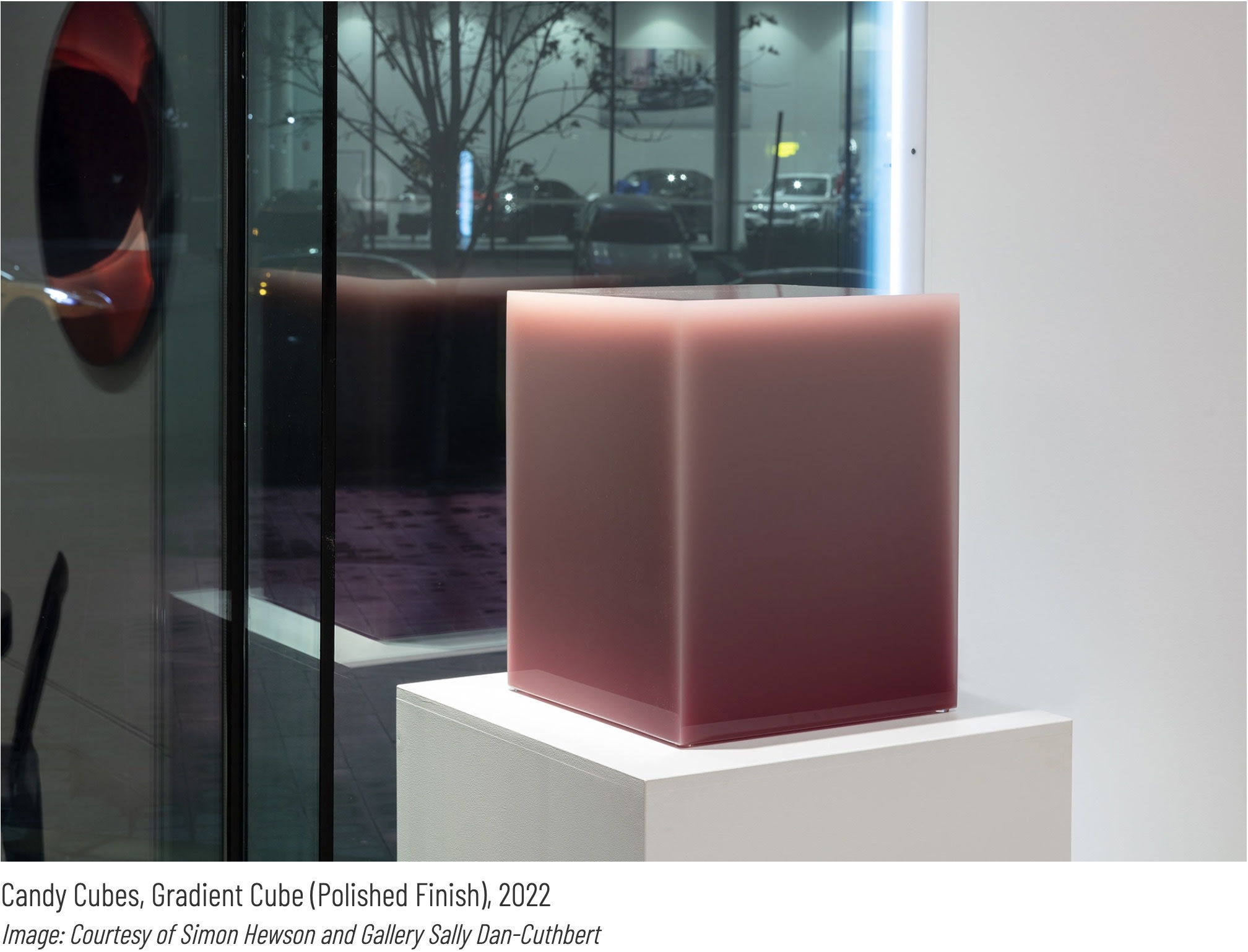 Gallery Sally Dan-Cuthbert was established in 2019 in Australia, focusing on art and design, representing Marcelis since its inception. The gallery showcases a unique collection of limited edition or rare collectable design pieces from Australian and New Zealand artists displayed alongside works by some of the country's pioneering visual artists. Committed to retaining and fostering her connections to the Southern Hemisphere, Sabine Marcelis has participated in gallery group presentations and at Australian fairs. Shadow Light, the most recent collaboration between the designer and the gallery, compelled viewers with the objects that donned an aura, an obscure haziness around their silhouettes that amplified their existence in the exhibition space while adding on to Marcelis's exploration of materials.