Dutch material brand SolidNature will make its Milan design week debut this month with an exhibition assembled by major architecture studio OMA.
Titled Monumental Wonders, the exhibition will showcase new pieces created for SolidNature by OMA and Rotterdam-based designer Sabine Marcelis. It will take place as part of Alcova, one of hundreds of events running during Milan design week, which is hosting several exhibitions exploring how materials are processed.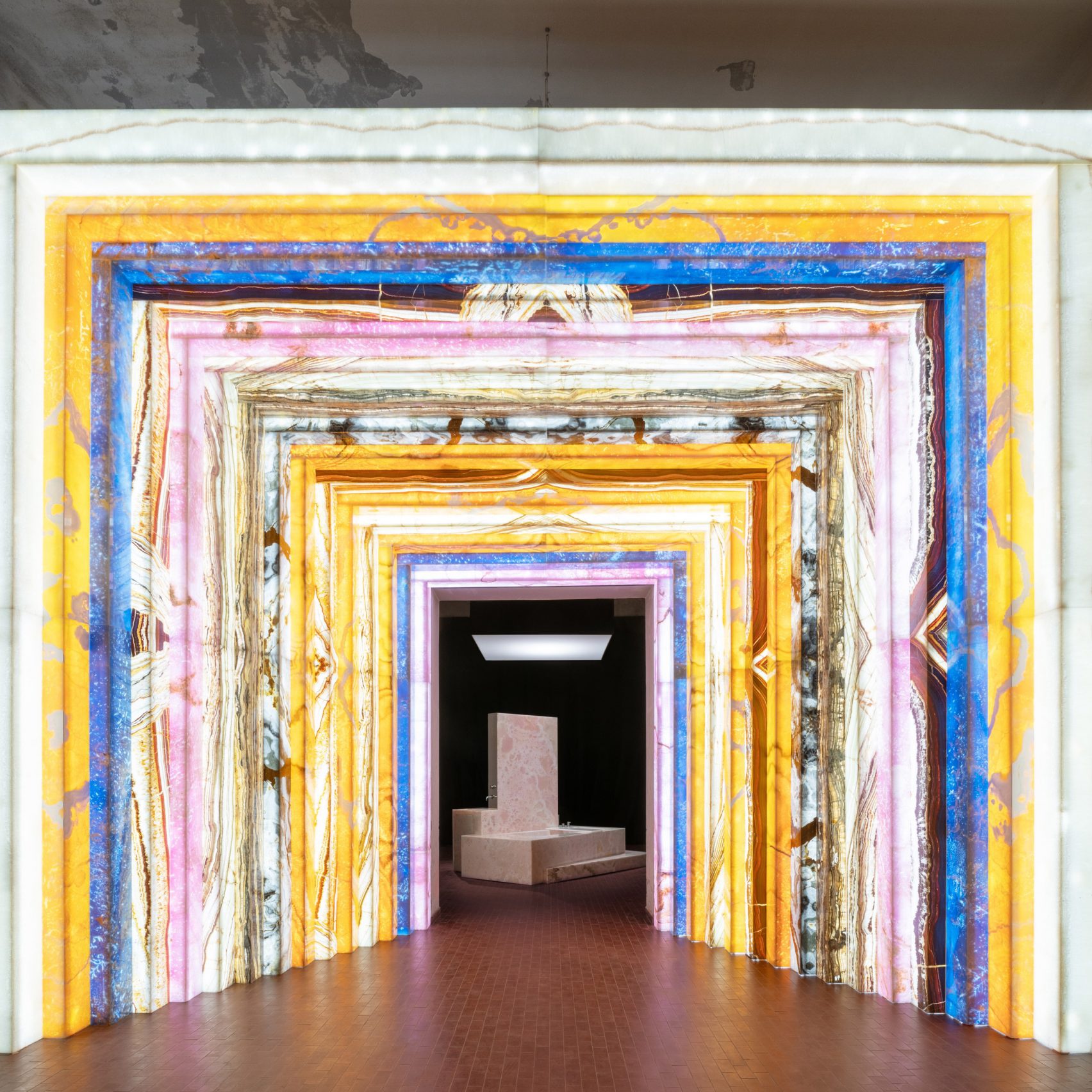 Rem Koolhaas-founded OMA has put together an immersive experience spread across five rooms in Alcova's Lavanderia building, each showing different ways to present natural and semi-precious stones produced by SolidNature. "The design explores the possibilities of natural stone, from the unfettered expressivity of a raw block of marble to the creative reuse of leftover off-cuts and stone dust," said OMA partner Ellen van Loon. Upon arrival at the exhibition, visitors will encounter an installation consisting of nine different types of onyx slabs that have been arranged into a three-dimensional entryway.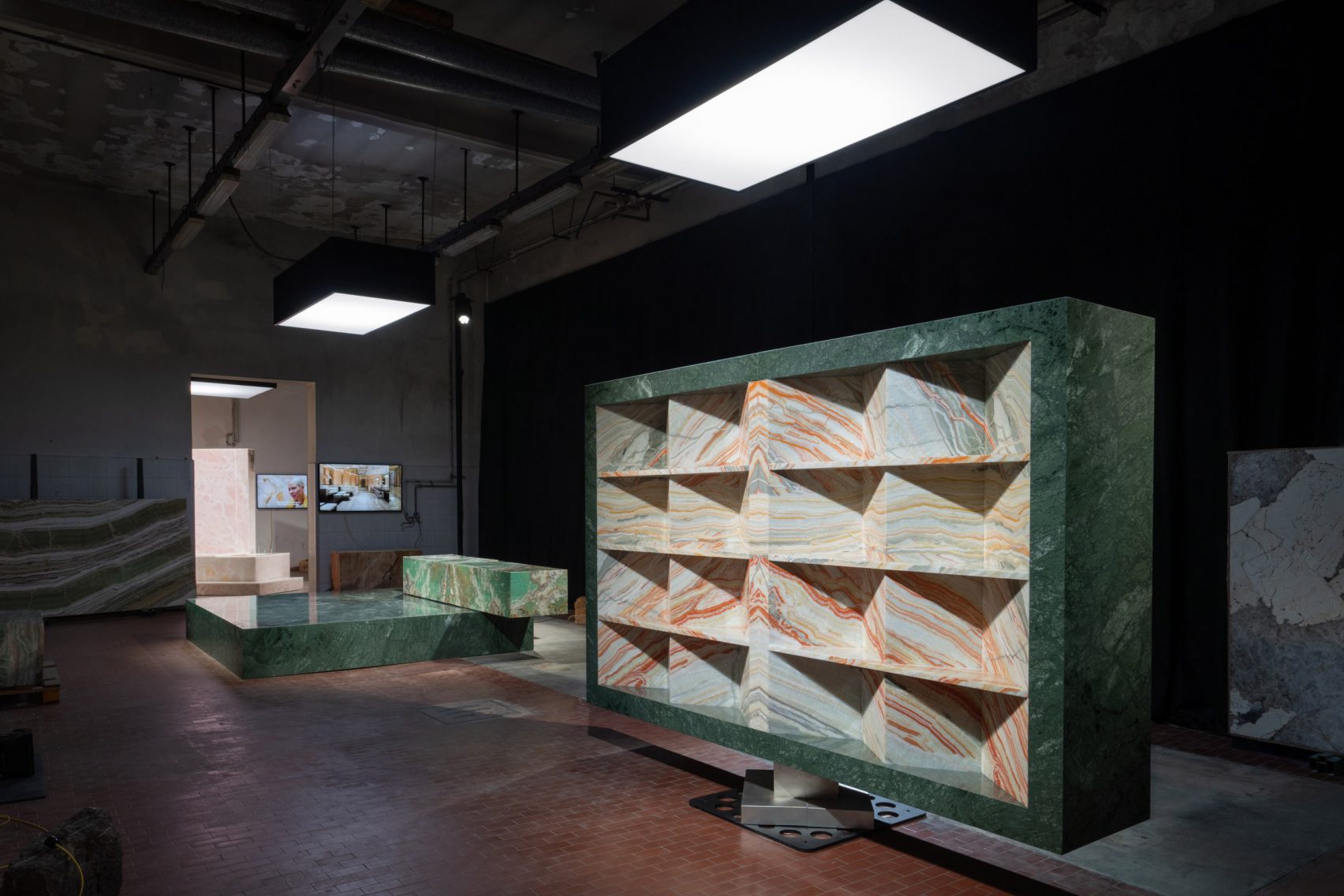 This portal will lead through to the first room featuring designs by Sabine Marcelis, including a monolithic bathroom made from SolidNature's Pink Pale Hue Onyx and presented as a free-standing sculpture. "I always design things with function in mind, but maybe when you see the installation in person for the first time, it doesn't look like the most functional thing," said Marcelis. "It's a delicate balance of aesthetics, materiality, form language and function." A multi-functional cabinet named Balance dominates the main room. It was crafted by OMA from SolidNature's Satin Verde Marble with Fresh Flow Onyx shelving and appears to challenge gravity by standing on a single, rotatable support. Also on display is Inhabitable, a bed fashioned by OMA from a fixed slab of Satin Verde Marble and a block of Dark Emerald Onyx. The bed revolves to reveal hidden features and storage space for items such as plugs, books and laptops.
The exhibition will culminate with the Lab Room, where SolidNature will demonstrate how it experiments with materials, especially marble dust. Visitors will be shown two techniques for working with the dust: one that consists of casting it with resin to create new textures and another that involves air being blown inside a case containing different stone dusts to generate new colourways for products.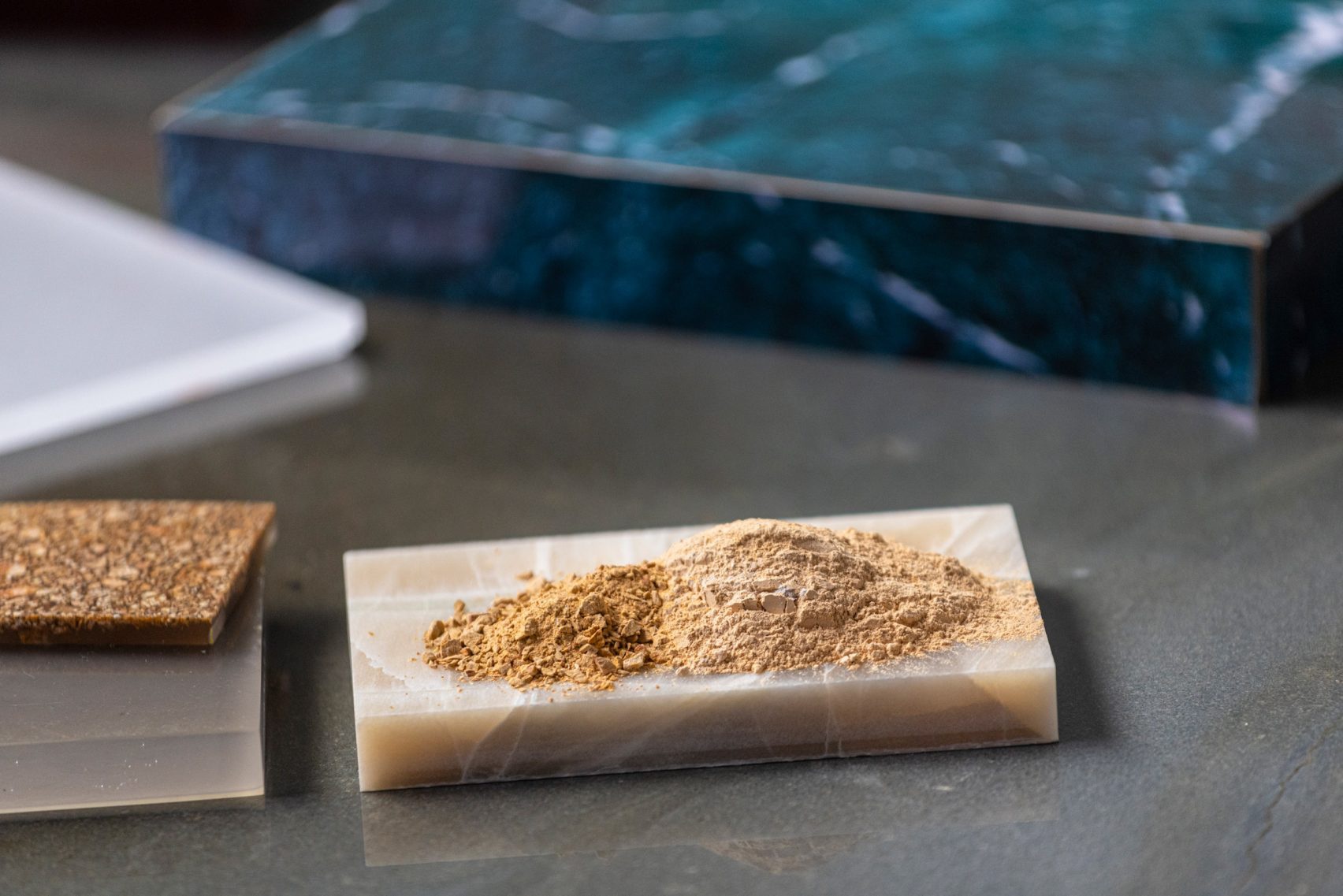 This latter method was used by SolidNature for the bright pink stone elevator in the Torre building at Milan's Fondiazone Prada art centre. "Monumental Wonders is the result of SolidNature's constant pursuit of beauty and craftsmanship," said David Mahyari, CEO of SolidNature. "Our constant research to develop cutting-edge solutions that highlight the versatility and uniqueness of natural stone informs our exhibition at Alcova, where we aim to show that the impossible can be made possible through experience, creativity and ingenuity," he added.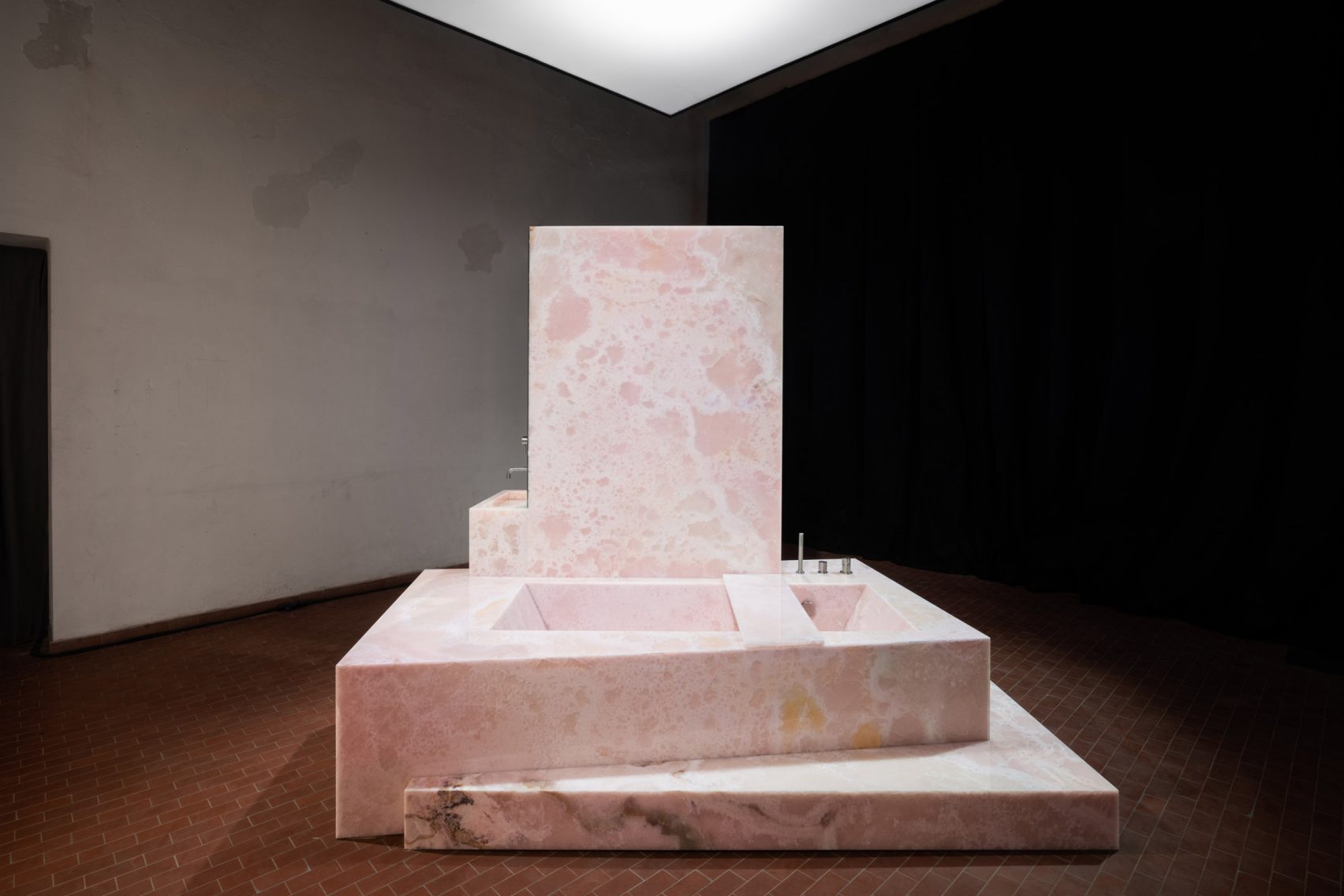 The pieces from Monumental Wonders will be sold as limited edition collector's items once the exhibition has ended. Photography by Marco Cappelletti.
Alcova will run from 5 to 12 June as part of Milan design week 2022.