30 September, 2021
The Design Files + Laminex Design Awards is an awards program designed to acknowledge the designers, architects and makers who contribute to Australia's vibrant creative community.
This is an awards program which recognises the diverse creative fields which make up modern Australia, from small scale, handcrafted practices, to Residential Architecture, Interior Design, and Landscape Design.
From established to emerging creatives, home studios to globally recognised design firms, these awards bring together the very best in Australian design and creativity.
LIGHTING DESIGN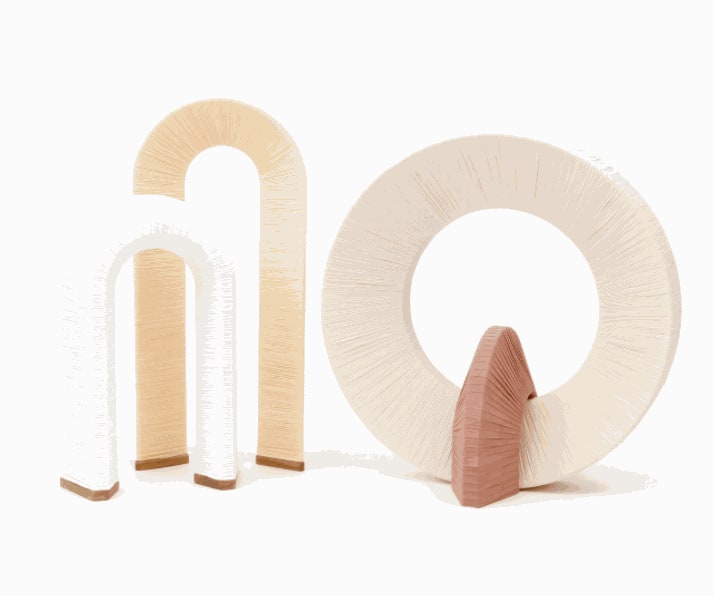 Ivana Taylor Design, Wrapped Gestures Light
These sculptural standing lights are the outcome of Ivana Taylor's combined interest in timber and textile. Shaped in circular and arched forms, these unique designs diffuse a soft, ambient glow.
HANDCRAFTED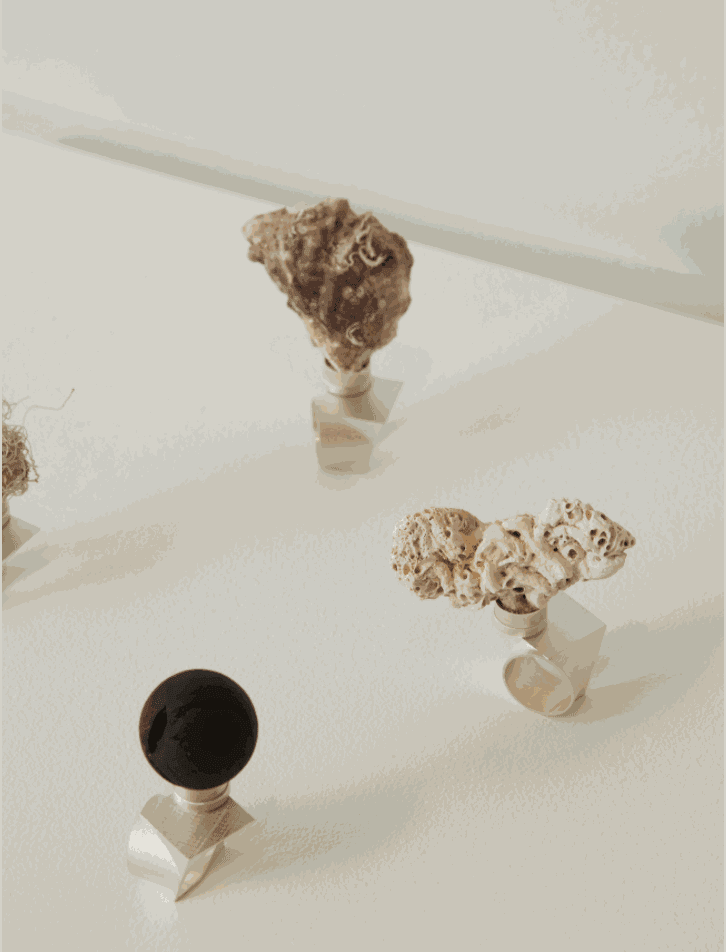 Kyoko Hashimoto, Bioregional Rings
This series of rings presents materials that can be found and processed locally in Sydney Basin bioregion. Raw materials include Hawkesbury sandstone conglomerated in the earth 250 million years ago, and coal from the Illawarra Coal Measures that formed in geological strata several kilometres deep below the sandstone.
Sarah Rayner and Sophie Carnell, Florilegium … traversing the poetry of plants
Porcelain artist Sarah Rayner and silversmith Sophie Carnell collaborated to create 42 small handcrafted sculptural works inspired by the complexity and richness of native flora. The duo's chosen materials of porcelain and silver have been morphed from inert matter into 3D tactile, sensual and compelling works.
FURNITURE DESIGN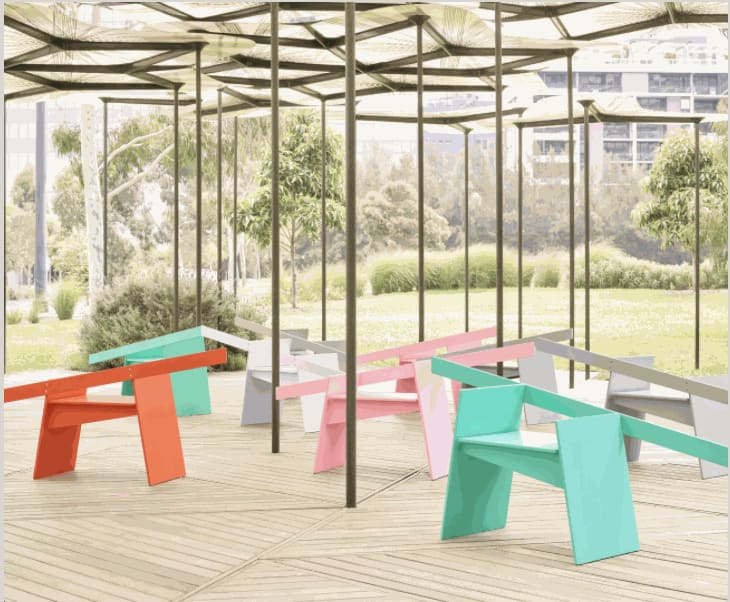 BoardGrove Architects, Stool Dolly
MPavilion commissioned BoardGrove Architects to design the seating for their 2020 season of cultural events to take 'physical distancing' into consideration. The bold, angular public furniture strikes a balance between conspicuous and optimistic.
COLLABORATION AND ALSO FURNITURE DESIGN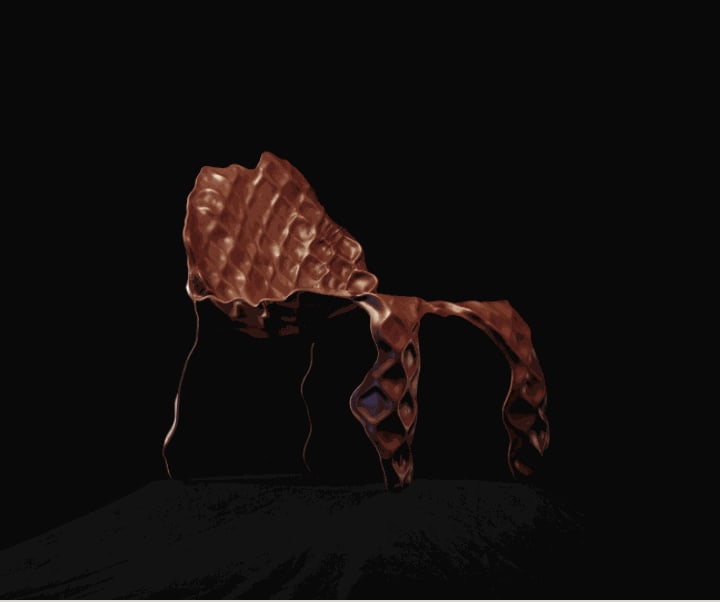 Trent Jansen Studio + Johnny Nargoodah, Ngumu Janka Warnti Collection
A collaboration between Nyikina man and saddler Johnny Nargoodah and furniture/object designer Trent Jansen sees salvaged scrap metal bent into structural form and covered with beaten leather. The pair created the designs remotely, developing a collaborative 'sketch exchange' system to ferry prototype designs between Johnny's home in Fitzroy Crossing and Trent's on the south-east coast of NSW.
September 30, 2021