Both artists and curators have been announced for The National 2021: New Australian Art, a major collaboration between three of Sydney's biggest cultural institutions: the Art Gallery of New South Wales (AGNSW), Carriageworks, and the Museum of Contemporary Art Australia (MCA).
The National 2021, which will open on 26 March across all three venues, is the third edition of this biennial initiative. The survey of new Australian art has proved to be very popular: works by 149 contemporary Australian artists were seen by some 600,000 visitors during the 2017 and 2019 iterations. Initially conceived of as a six-year-long project, AGNSW, Carriageworks and the MCA have committed to continuing of The National beyond 2021.
The National 2021 will feature 39 new and commissioned works by contemporary Australian artists from remote communities such as the Anangu Pitjantjatjara Yankunytjatjara (APY Lands), Yirrkala, Zendah Kes (Torres Strait Islands), and Belyuen, as well as urban and regional centres. And the artists have been selected by four curators at the three venues: curator of Asian art Matt Cox and assistant curator of Aboriginal and Torres Strait Islander art Erin Vink at AGNSW, independent curator Abigail Moncrieff at Carriageworks, and chief curator Rachel Kent at MCA.
While the curators will work independently at each venue, they have identified overlapping curatorial themes that include "a focus on the environment, its destruction and our planetary responsibility; global uncertainty; and our relationship to Country, collaboration and inter-generational learning." Three of the four curators of The National 2021.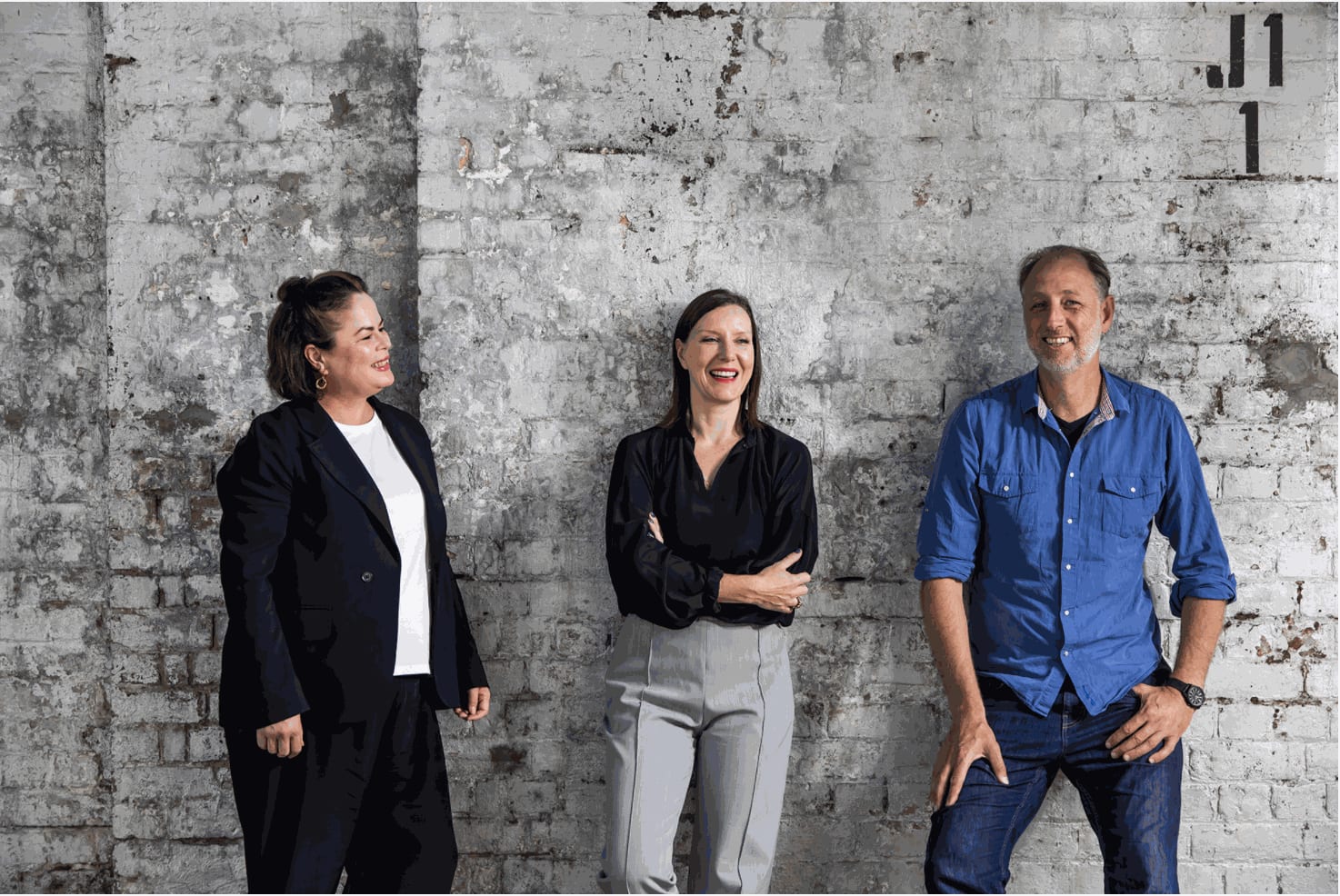 Photograph by Anna Kucera.