1. COLOUR DIAL TABLES BY RIVE ROSHAN
These Colour Dial tables are the first pieces Amsterdam-based Dutch/Australian brand Rive Roshan has manufactured in Australia and the results are splendid.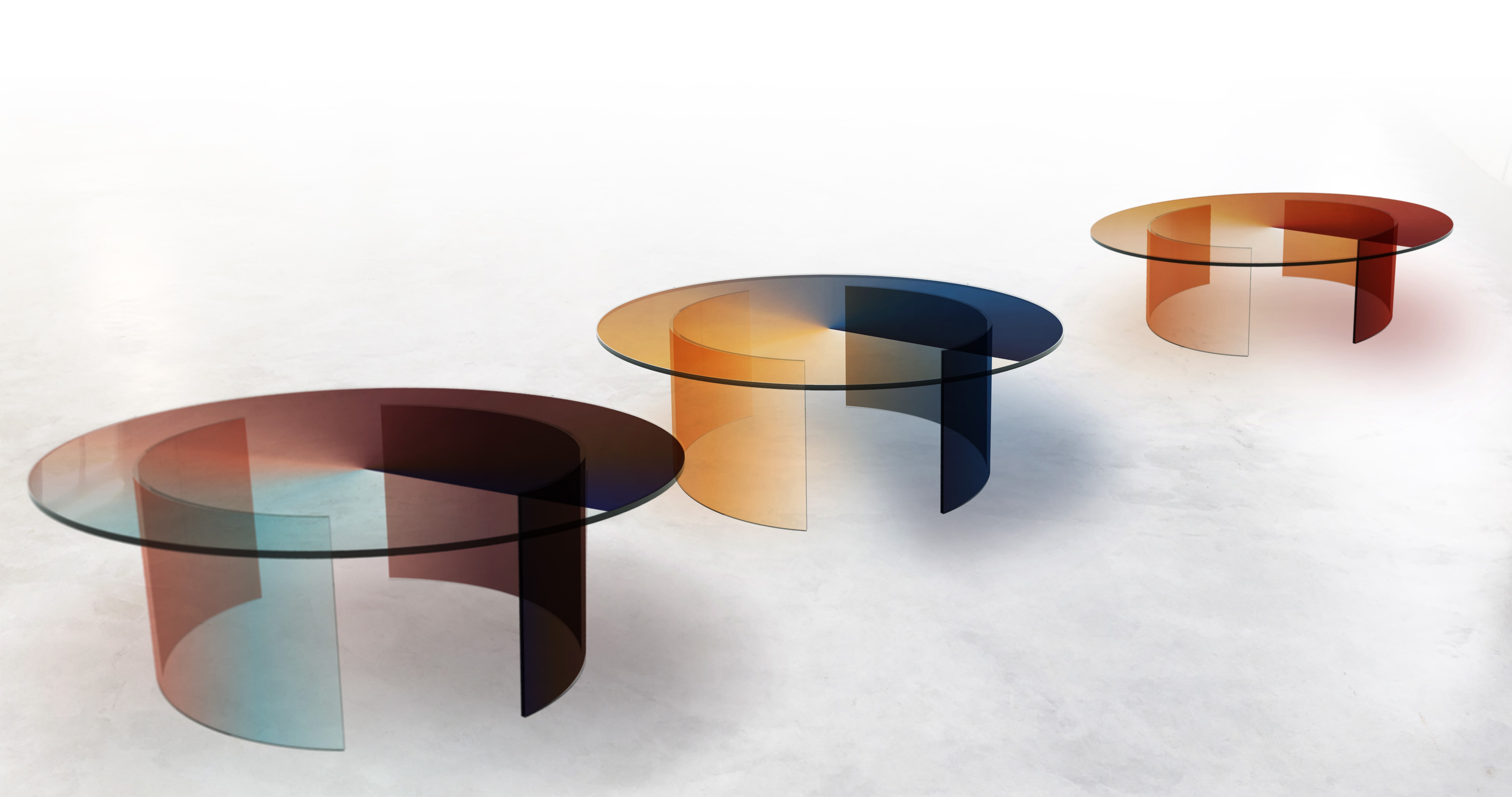 The Colour Dial Table by Rive Roshan creates a gentle sense of motion as different hues "bleed" across one another.
Perched on inverted arc supports, the edges of the panels form sweeping lines in space, while the pigments "leave a coloured trail as if time was caught in hues that settle on the glass", say the designers. Poetic. $14,500. from Gallery Sally Dan-Cuthbert.
6. CHAMPAGNE TABLES BY EDWARD WARING
Edward Waring uses everyday objects of a not-too-distant past to create furniture and artworks that evoke collective memories, a slightly ironic notion of mitigated nostalgia. He's made sculptires from disused Meccano sets and created tables from piles of discarded encyclopaedias (once the mainstay of every child's library).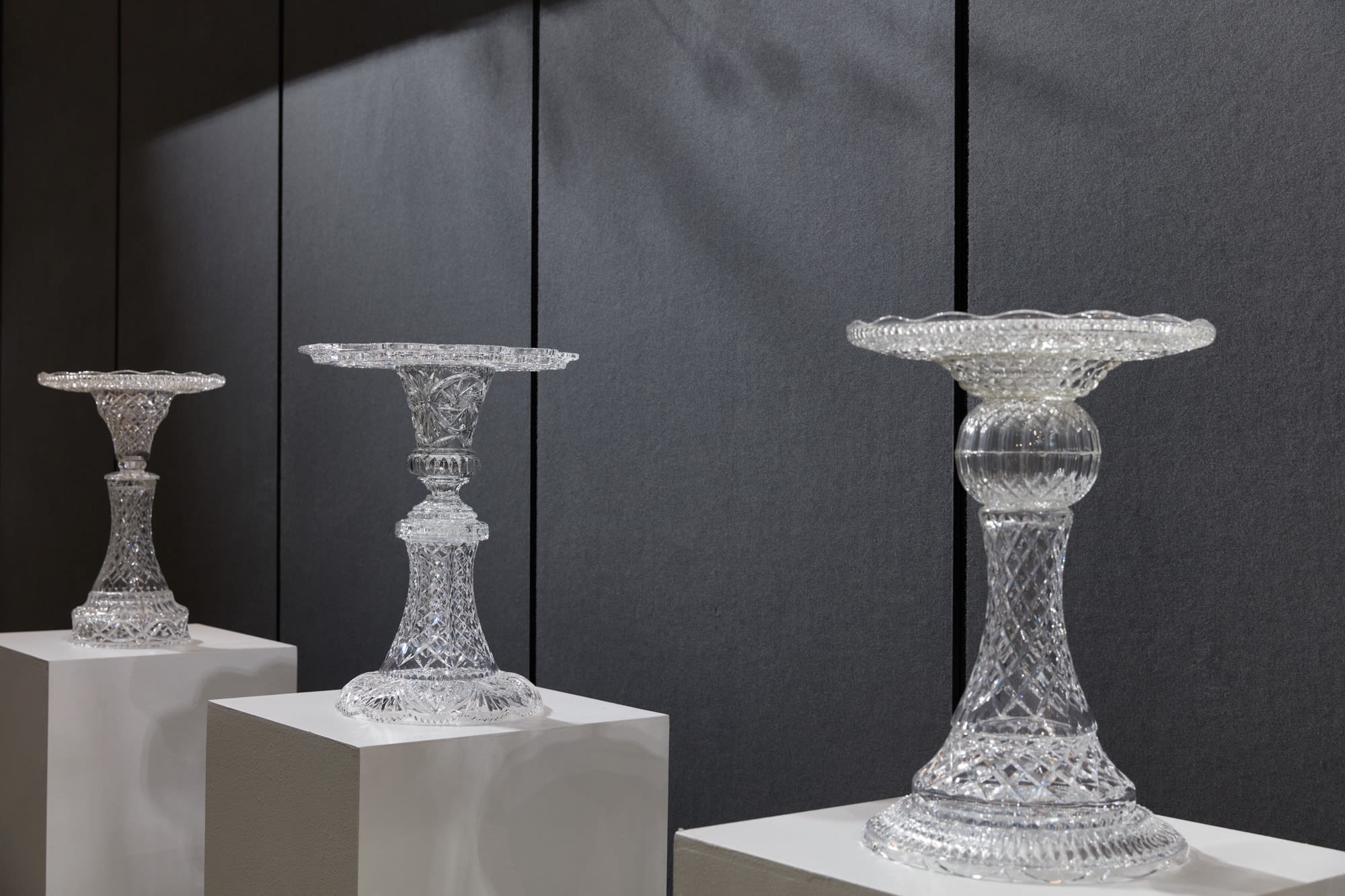 Image Credit: Tom Ross
His Champagne Tables are created from chunky cut-glass tableware and vases unearthed at jumble sales and as discounted job lots which the designer juggles and flips into unexpected configurations. Somewhere between the Baroque and the banal, and brilliantly quirky. $1,950. from Gallery Sally Dan-Cuthbert