Unhampered by pandemic restrictions for the first time in three years, the festival's director has had free rein to showcase the creative dynamic of the city and beyond.
If you're looking for household objects that are hand-beaten into existence, mouth-blown into shape or painstakingly patinated to look ageless (and, really, these days, who isn't?), then Sydney Design Week 2022 has you covered.
Themed "Making Now" and launching on Thursday , September 15, it celebrates the workshops, ateliers and small-batch manufacturers turning out some of the nation's most intriguing household goods – along with the designers, doers and thinkers defining this moment in the city's culture.
I have been creative director for the Powerhouse event for the past three years, and this is the first Sydney Design Week that producer Tania Quax and I have been able to deliver without the pandemic looming large. A week-long schedule of exhibitions, workshops, talks, walks and screenings, it presents the rise of craft as a serious contender for the mantle of modern design, and offers insights into the creative dynamic of Greater Sydney, from the CBD to downtown Parramatta.
Here are six picks from the week.
Translations
Designer Don Cameron
|
Gallery Sally Dan-Cuthbert, Rushcutters Bay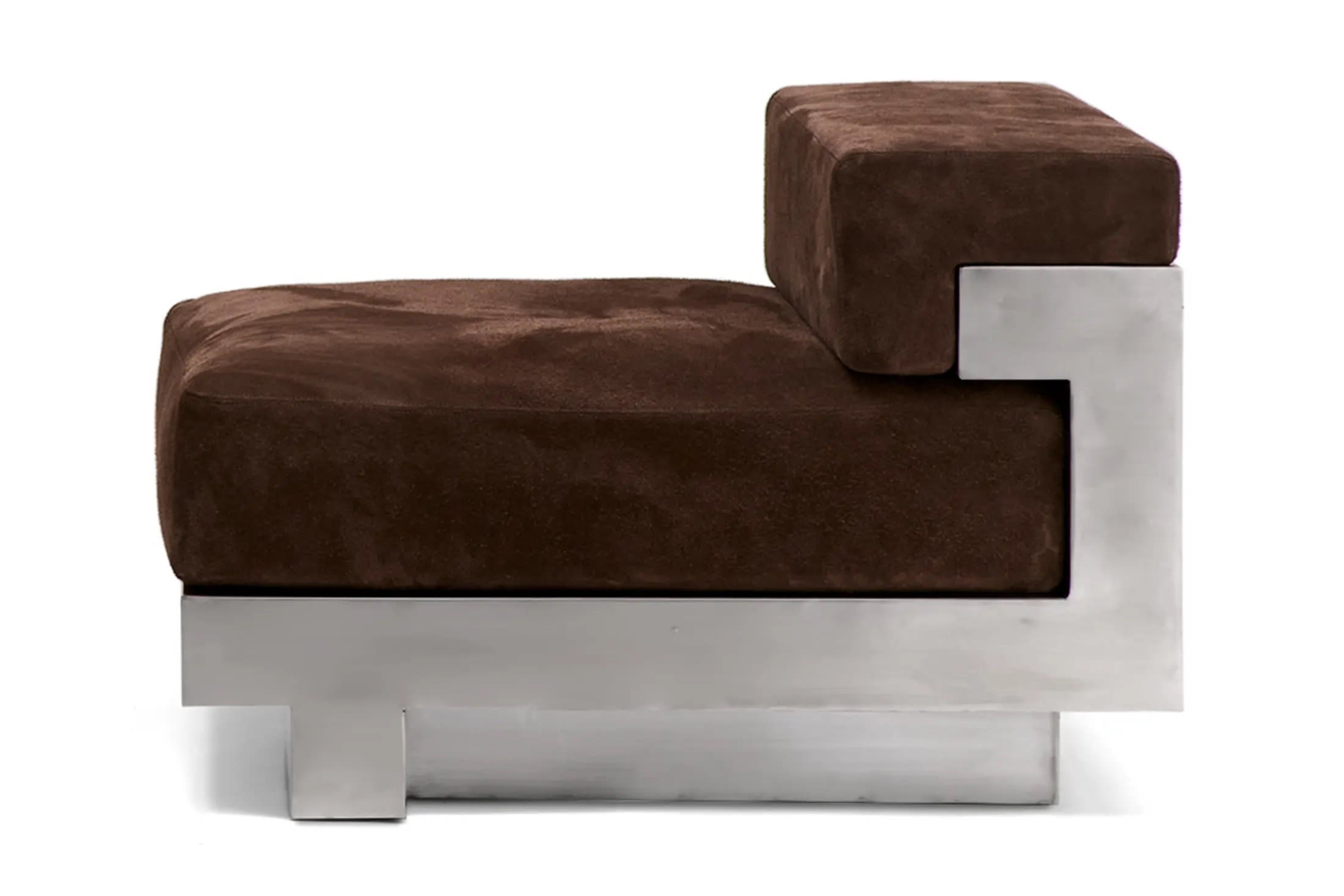 Modular sofa from the Translations collection by Don Cameron.

Courtesy Gallery Sally Dan-Cuthbert
The inaugural full furniture collection by filmmaker-turned-importer-cum-interior designer Don Cameron riffs off the kind of brutalist structures he spent two decades photographing after he graduated from London's Central Saint Martins college at the turn of the millennium.
Like those bunkers, monuments and churches, the hefty sofas, tables and lamps are designed to impress but then, almost paradoxically, disappear into their landscape – at first glance intimidating, at second integrating into their environment with supreme ease. The sofas are spectacular: modular steel blocks polished to a demi-sheen topped with lush suede cushions.