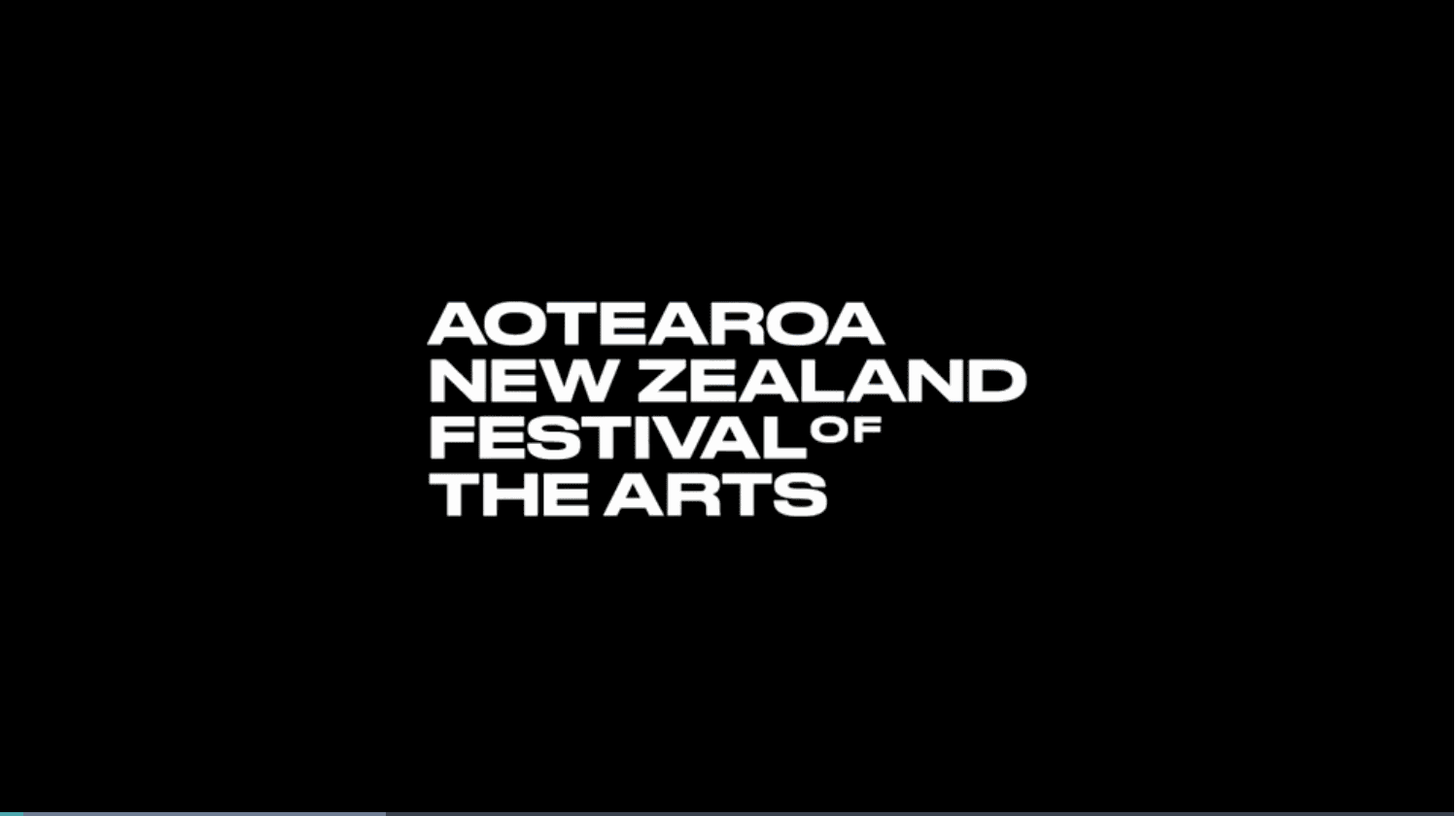 ** Video Accessible via link below**
A giant octopus moved into the Whairepo Lagoon on Wellington's waterfront on Friday yesterday, and she'll be there for the next month.
Te-Wheke-a-Muturangi is one of six installations by renowned artist Lisa Reihana, part of the Aotearoa New Zealand Festival of the Arts. Together, they form the series, Kura Moana, focusing on Te Moananui-a-Kiwa, the great ocean, and celebrating the role of the ocean plays between Aotearoa and its Pacific neighbours.
Reihana (Ngāpuhi, Te Āti Awa) said the installations – on display until Sunday, March 20 – formed a kind of treasure hunt across the waterfront. She had chosen easy locations for families to enjoy for free – walking between all six locations would take only half an hour.
"I'm mostly known as a photographer and video artist, but I wanted to try some sculptures," she said in an interview this week.'
As well as a couple of short video installations, two which will be broadcast onto the outside walls of Te Papa, there was a giant blow up octopus in Whairepo Lagoon, and an augmented reality (AR) experience in the form of an interactive app.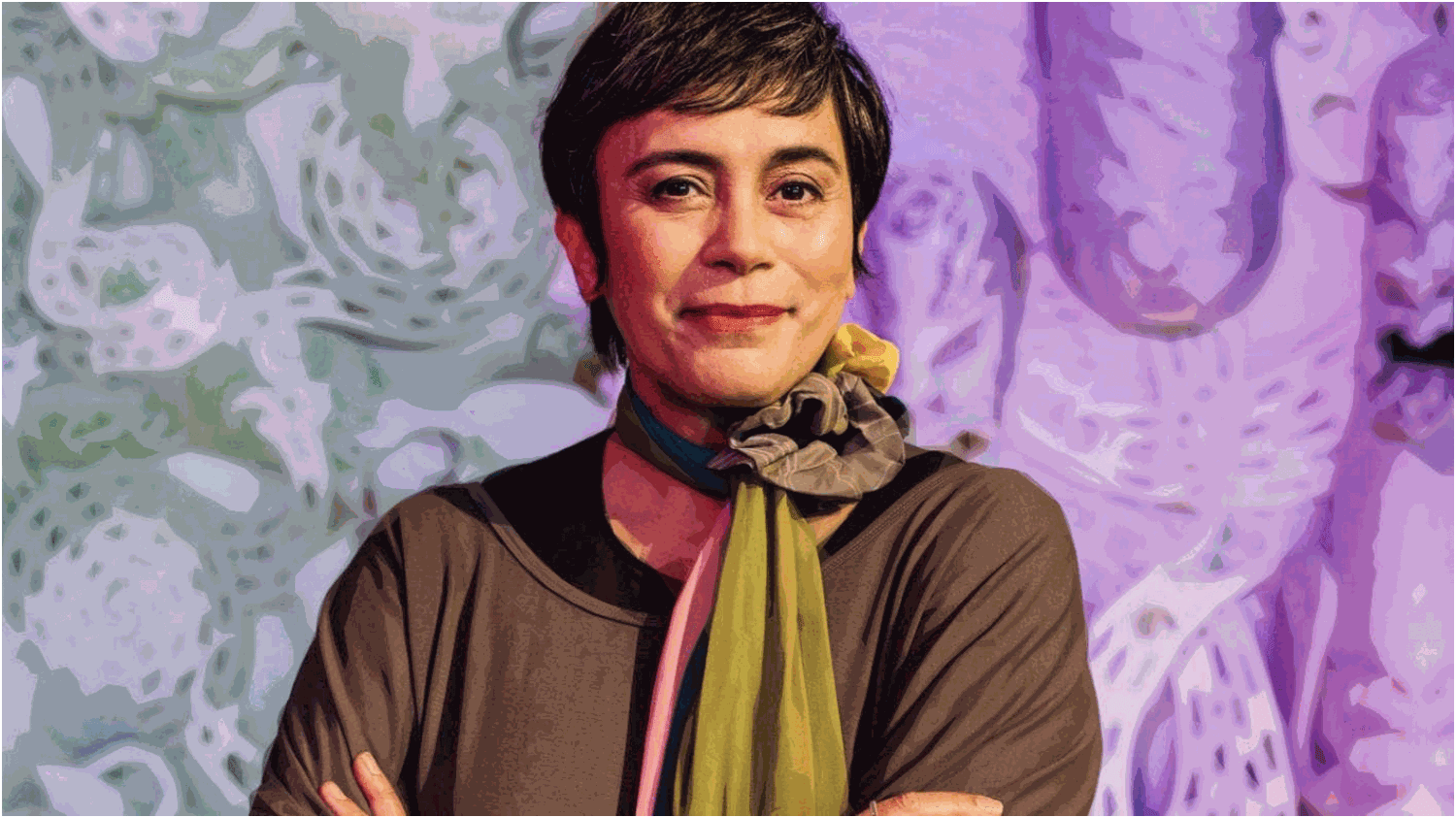 Many of her works celebrated travellers and "seekers of far-flung places" so the installations were perfectly suited to their waterfront setting, she said.
As well as creating something new, Reihana wanted to draw attention to existing works of art, past which many people walked every day.
The installations include a statue of explorer Kupe Raiatea, his wife Hine-te-aparangi, and Pekahourangi, the tohunga (priest), at the moment they saw Aotearoa New Zealand from their canoe Matahourua. Kupe named, among other places, Matiu (Somes Island) and Mākaro (Ward Island).
"I want to make people see things with fresh eyes," Reihana said.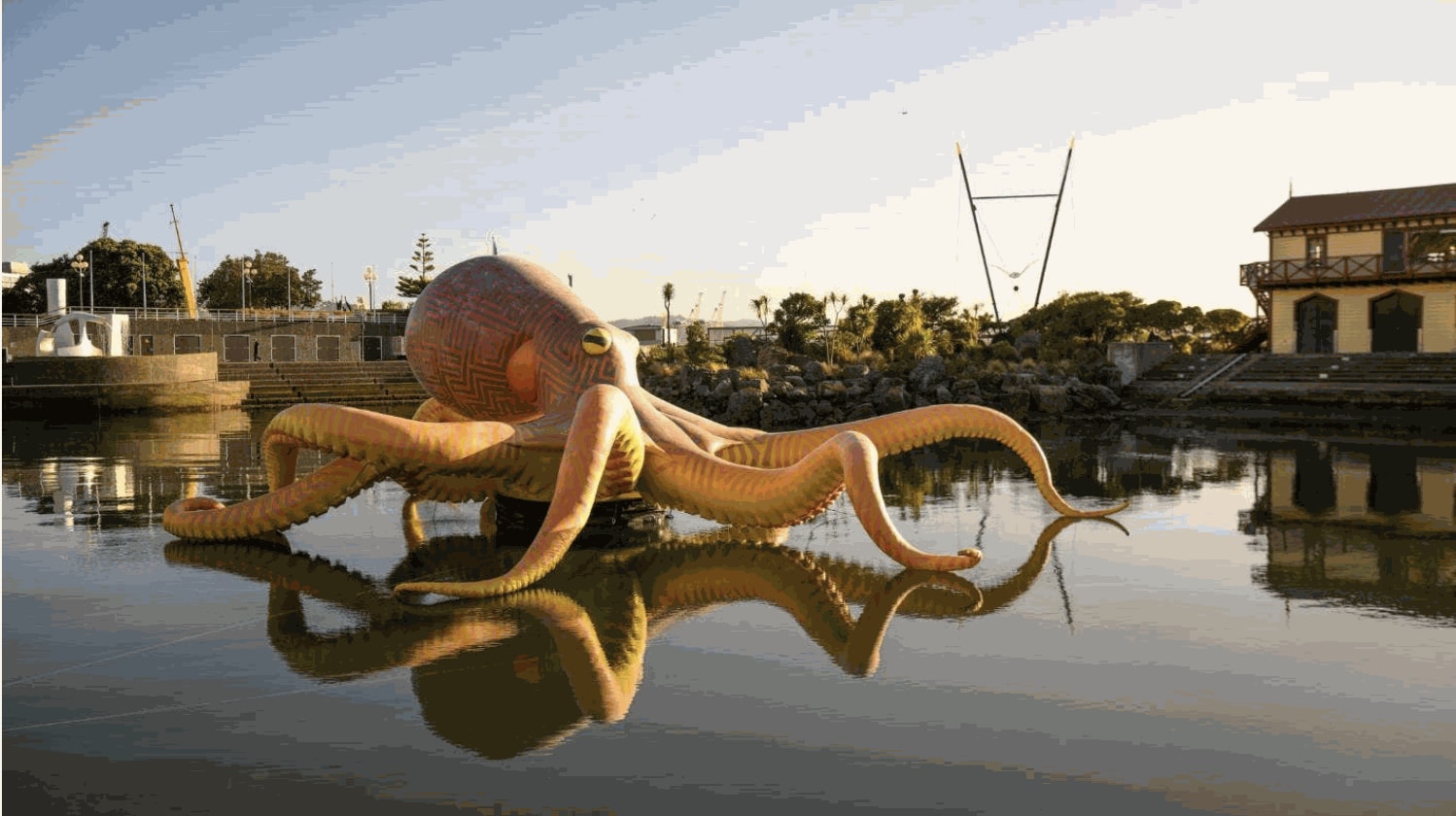 Reihana's installations are definitely hard to miss, with Te Wheke-a-Muturangi's tentacles spreading along the Whairepo Lagoon. The unique patterns and vibrant colours of the art are certainly eye-catching.
The installations were a breath of fresh air, from all the commotion happening in Wellington.
Working with Weta, who were supporting her waterfront installations, was "fantastic – as an artist, and as someone very interested in digital work and storytelling and film making, they're really up there".
If it encouraged people to get curious about the traditional Māori stories behind the art and the harbour, then it would be counted a success.
"It was about wanting people to have a nice little journey, rather than one big hoopla of an evening," she said.