Abdullah Syed on how his parents' 54-year marriage inspires his art
"[My mother] told me a long time ago; 'Abdullah please tell my story, tell your father's story, tell our story to the world, because it's a fantastic story."
For Pakistani-born contemporary artist Abdullah Syed his parents' love story is his biggest inspiration.
His parents, Azra Waseem and Muhammad Talha, were married in Allahabad in the Indian state of Uttar Pradesh, before migrating across the border to Pakistan's southern port city of Karachi in the 1960s.
Azra was a highly educated middle-class woman, who dreamed of being a writer and artist, but like a lot of women of the era, her ambitions gave way to the realities of marriage and children. Talha was a lackadaisical young lawyer. Syed remains uncertain if theirs was a 'love marriage' or was arranged.
A-type Azra and laidback Talha (who came home one day to dramatically declare he was quitting law as he could not 'lie for work'), complemented each other and formed a partnership that would became a great love affair. When Talha was forced to travel to Saudi Arabia for work, the pair wrote passionate love letters to each other.
The letters form part of Syed's contribution to the 'New Australian Art' exhibition, showing at the Art Gallery of New South Wales. Azra was a woman who wanted the value of her life to be known, a matriarch who raised seven children. She was also a careful archivist and collected her diaries, personal letters and even monthly bills and groceries, and gave them to Syed for safekeeping.
"Those letters and diaries are amazing. You can tell so much about how they loved each other and..the encouraging words those letters have is just amazing... (you can see) the longing they had for each other," Syed, 47, told SBS Voices.
"She told me a long time ago; 'Abdullah please tell my story, tell your father's story, tell our story to the world, because it's a fantastic story.'"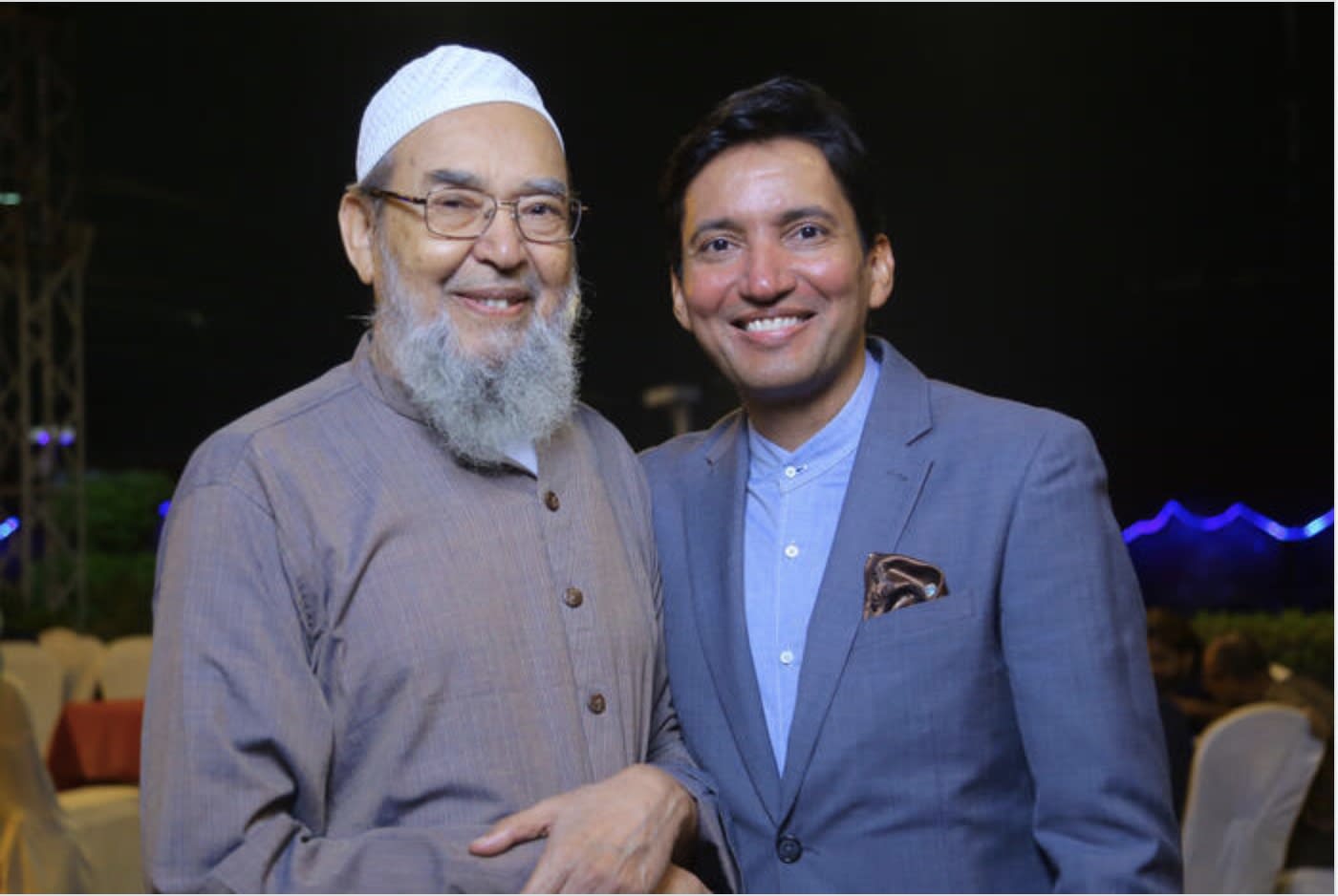 The family home - a bungalow located in the elegant Federation B area of Karachi is also a character in Syed's exhibitions. Azra, who co-ordinated the move to Pakistan, bought the house in 1970, later expanding the 120-yard home to two storeys and filling it with plants and animals.
"She would talk to her plants and animals all the time. One of the letters she wrote was how every time she left the house, she said goodbye to the plants and birds. She told them, 'Don't wilt while I'm gone. When I come back, I will say hello to you and make sure you are healthy.
"One of the things I saw and absorbed from my family was how to take care of your family; and your house and how to participate in a family," Syed said, recalling how his father was hands-on in the kitchen and loved cooking.
The pair were in constant conversation in their 54-year marriage. In another world, Azra would have been the high-flying lawyer, and her husband the family's chef.
"They always had this wonderful banter going on. I've always seen my father embracing my mother and he was not shy about professing his love for her.
"My father really loved her; my mother loved him the same way."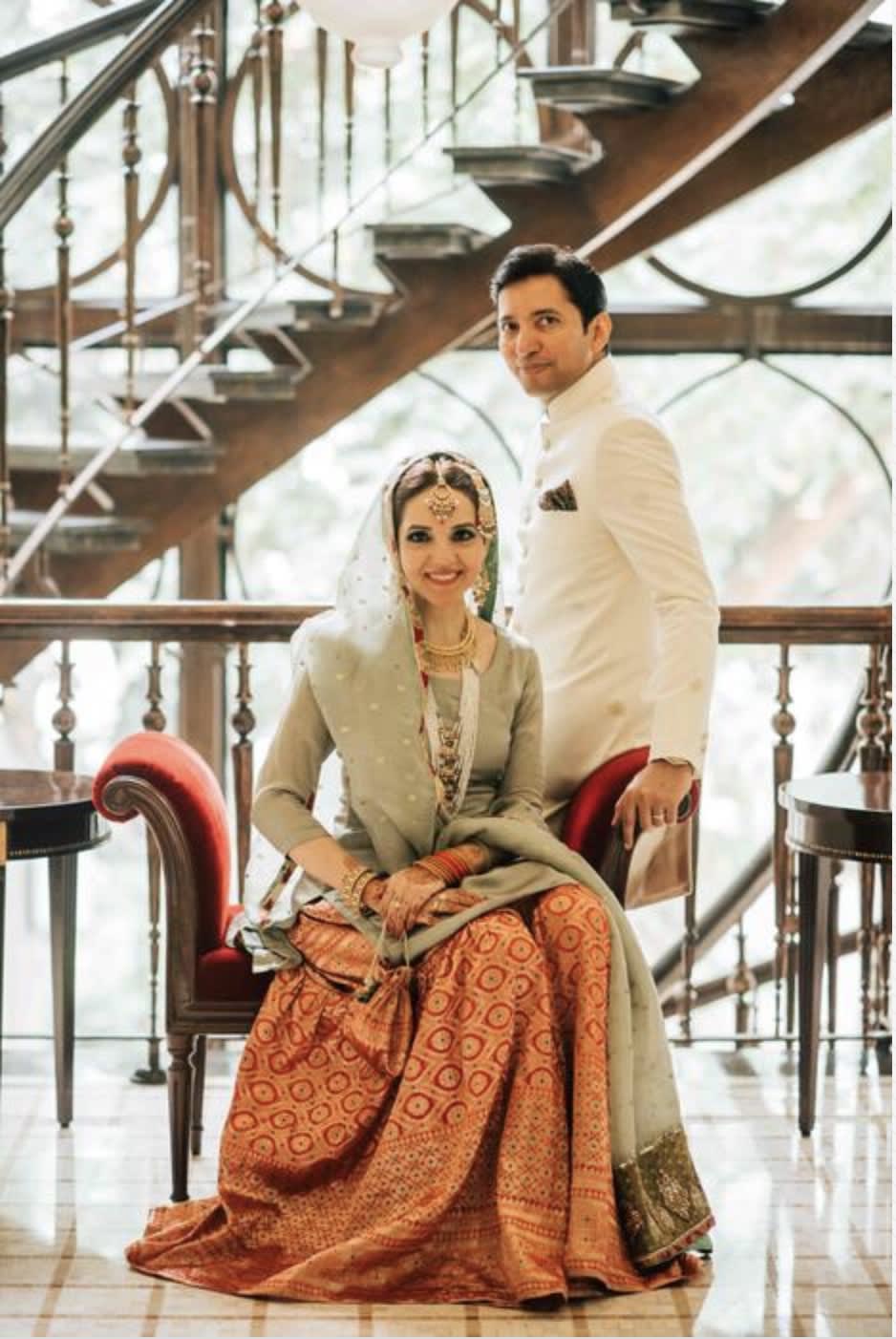 After Azra died in 2019, Talha turned off the lights off in their room for the first time, and in 2020, sold the property.
"He never turned off the light of his room because he would always think, 'We're going to come back'."
For Syed, the gentle masculinity he grew up with was at odds with the stereotyping of Muslim men he saw post 9/11. As an artist based in Oklahoma at the time, he witnessed people profiled in airports and forced to shave their beards.
"After 9/11, Muslims were presented in a monolithic way – as someone who is devoid of love and empathy. I actually don't see those things; and people around me are not raised in that way. I want to talk about that particular masculinity which is not toxic."
Masculinity is a theme in Syed's work. His work 'Brut for Men' is a nod to the 1970s Pakistani male passion for aftershave rivals Old Spice and Brut for Men; with a homage to the country's world-famous truck art - the psychedelic bells and rainbow colours workers use to adorn their trucks and rickshaws.
"I blew up the Brut for Men medallion and decorated that with this beautiful sticker work that actually talks about how Brut 'dry' is actually not dry... Pakistani masculinity is not dry - it can be laid with beauty and lots of colour and care."
"Respect allows you to give someone else agency - to respect their beliefs, respect who they are."
Family is a core influence for Syed. Settled in Western Sydney since 2006, he married his wife, Fulbright scholar Salma, in 2019 in Karachi just before his mother's passing. Azra was delighted to finally see her last child, the roaming artist, married off. It was Azra, who supported her young American graduate school-bound son when he switched his chemical engineering major for art and grew out his hair.
"When she arrived in America I had very long hair, it became curly," he said. He feared disapproval. But Azra was delighted. Her own mother had painfully straightened her wild natural curls."She just held my head and stated: 'You got my curly hair!', and when she saw I was doing art, she said 'You are my child.'"
"She was a very strong matriarch. My father really loved her and really respected her. The word respect, I really learned from them; and this is something my wife and I talk about. We always talk about how love is the important thing, but what I have learned is that respect is the most important, because respect allows you to give someone else agency - to respect their beliefs, respect who they are."
Abdullah Syed's exhibition "Common Threads Run Deep" is now running at Gallery Sally Dan-Cuthbert at Rushcutters Bay (until April 11). His work will also feature in the 'New Australian Art' exhibition showing at the NSW Art Gallery until September.
Related artist