JAM FACTORY, ADELAIDE
4 DECEMBER 2020 - 7 FEBRUARY 2021
Generate 2020 is the tenth and final curated exhibition of work by the last cohort of artists and designers to complete the two-year JamFactory Associate training program. Since 2010, Generate has been an annual showcase of outstanding work and new ideas by emerging craft-based practitioners.
This exhibition celebrates JamFactory's role in nurturing emerging talent as these artists and designers transition into professional practice. They are the next generation of furniture and object designers, ceramic artists, glass practitioners and jewellers.
While at JamFactory, Ivana Taylor's practice has further transitioned from surface design to woven, three-dimensional objects and furniture. Honing her skills in timber joinery and employing macro-scale textile techniques, Taylor contemplates the interdependency of textiles (natural fibres like wool and linen) and timber (typically white ash or oak) in furniture-making. Her Wrapped Arch (floor light), 2020 integrates a steel frame and features her signature wrapping at its largest scale yet.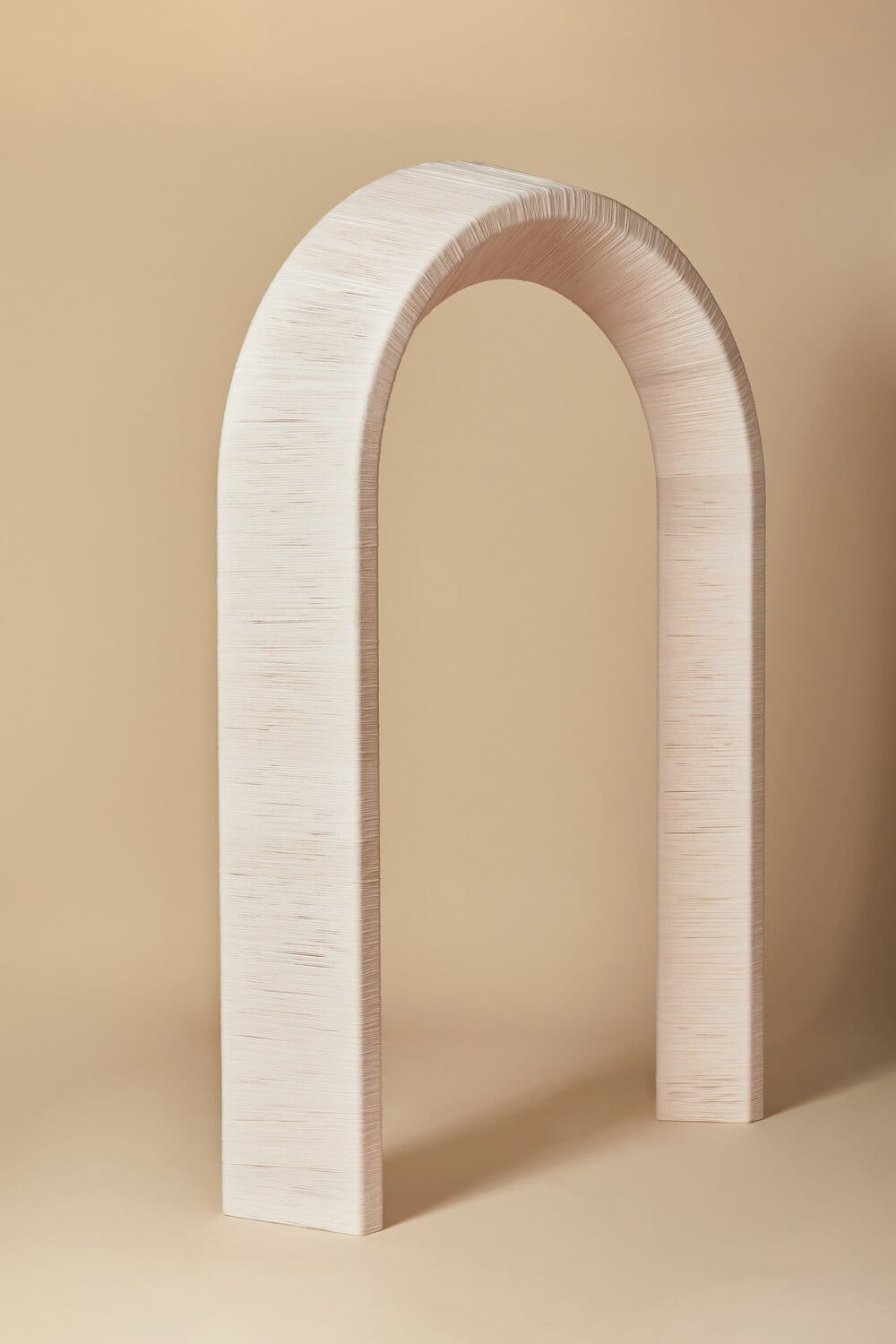 Ivana Taylor, Wrapped Arch (floor light), 2020. Photo: Josh Geelen.
December 4, 2020