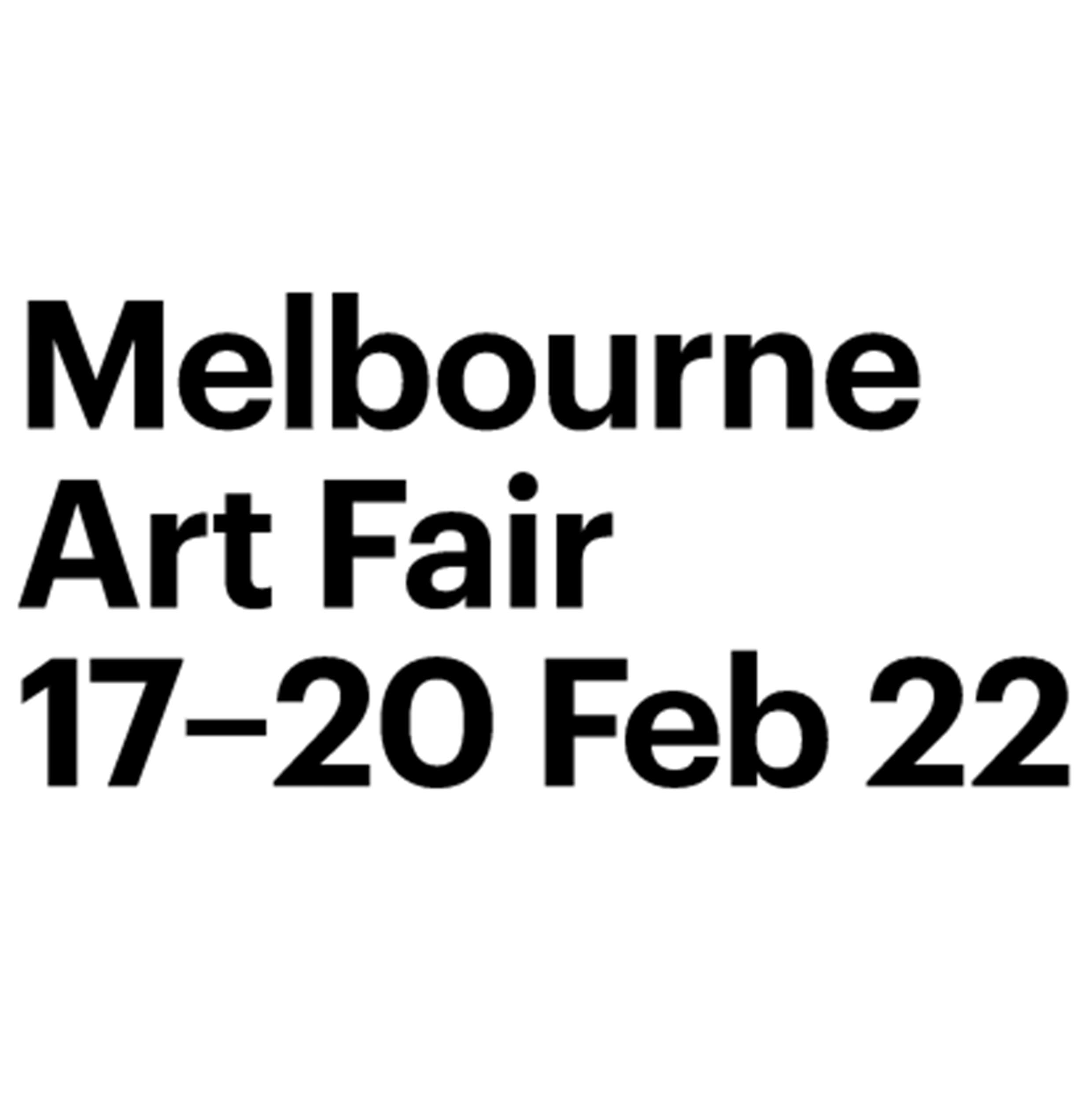 Gallery Sally Dan-Cuthbert, Booth I3 will present solo exhibitions for Marion Borgelt, Jordan Gogos and Sally Smart. Marion Borgelt and Sally Smart are represented through our Booth, and Jordan Gogos both through our booth and in the VIP lounge adjacent.
Catalogues for Marion Borgelt, Sally Smart and Jordan Gogos are available through our viewing rooms.
Opening Hours
Thursday, 17 February 2022, 6pm - 9:30pm
Friday, 18 February 2022, 2pm - 9pm
Saturday, 19 February 2022, 10am - 7pm
Sunday, 20 February 2022, 10am - 4pm
About Melbourne Art Fair
Melbourne Art Fair is a seminal fixture on the Australasian cultural calendar, stimulating critical and commercial attention for galleries and their artists for over 30 years. The biennial fair supports and promotes Australasian living artists through the staging of a world-class platform for contemporary art, showcasing iconic and new works by artists from the region's most respected galleries.
With this global creative city as a backdrop, the fair returns in 2022 to take up residence at the Melbourne Convention and Exhibition Centre, continuing its lead role in the region for fostering the development of new audiences for contemporary art.
Melbourne Art Fair is supported by government partners The Australia Council for the Art and Creative Victoria.
The Foundation
Established in 2003, Melbourne Art Foundation is a not for profit organisation established to promote and support contemporary art and living Australian artists.  Committed to servicing the needs of artists, galleries, collectors and visitors, the Foundation leads the way in building national and international audiences and markets for the work of Australia's living contemporary artists, bringing together the commercial, social, cultural and environmental threads that underpin and sustain the vibrant Australian visual arts ecology.
Melbourne Art Foundation produces the biennial Melbourne Art Week and flagship event Melbourne Art Fair.
The Foundation sponsors a range of programs during Melbourne Art Week for the benefit of living artists, to facilitate public discussion and develop new audiences for contemporary art. These programs include major commissions, project rooms featuring emerging and independent artists, and art spaces, public talks, collector programs, guided tours and the celebrated Art Fair opening night; Vernissage.