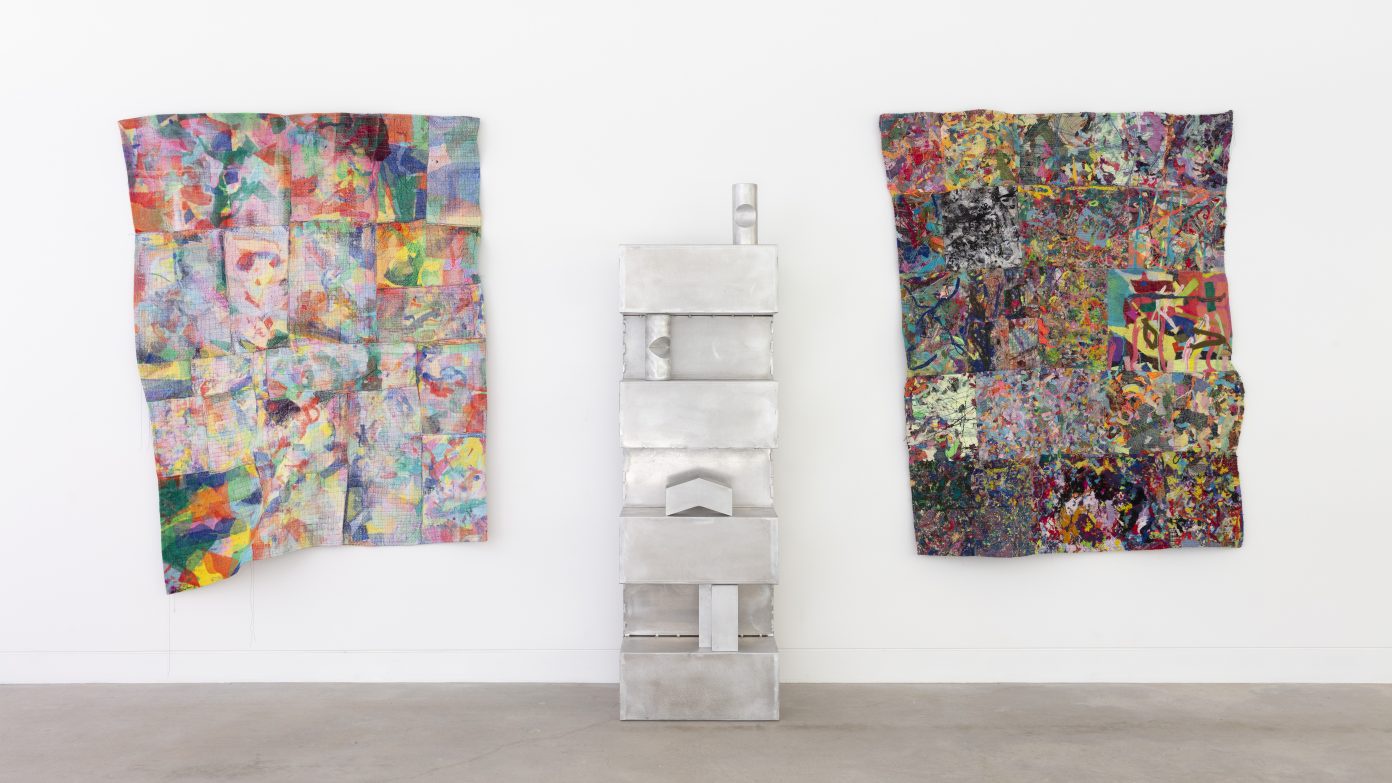 Multidisciplinary artist, Jordan Gogos, has unveiled his
first solo exhibition Un/constrained
at the Gallery Sally Dan-Cuthbert in Rushcutters Bay, Sydney and it definitely doesn't disappoint.
Un/constrained
presents Gogos' elaborate, handmade, embroidered, flat wall art: an intricate series of technicolour, mixed media artworks created in his studio at the Powerhouse Museum. Gogos' geometric, sculptural, functional art pieces are also presented alongside the textiles. The art pieces are made from sheets of aluminium, folded and welded into a shape specifically and without the need for hardware.
To mark the successful opening of this exhibition, The Greek Herald sat down with Gogos and this is what he had to say.


Tell us about your exhibition. What inspired it?
Overall, the exhibition, titled U
n/constrained,
reflects the ongoing, over-the-top intricacies and changes to the work. The only element of constraint is a timeline to stop. I love how delicately art is treated when it's a 'final,' although the process is rough and uncalculated – continually hacking at the material, compressing it, deconstructing and reconstructing endlessly with endless limitations.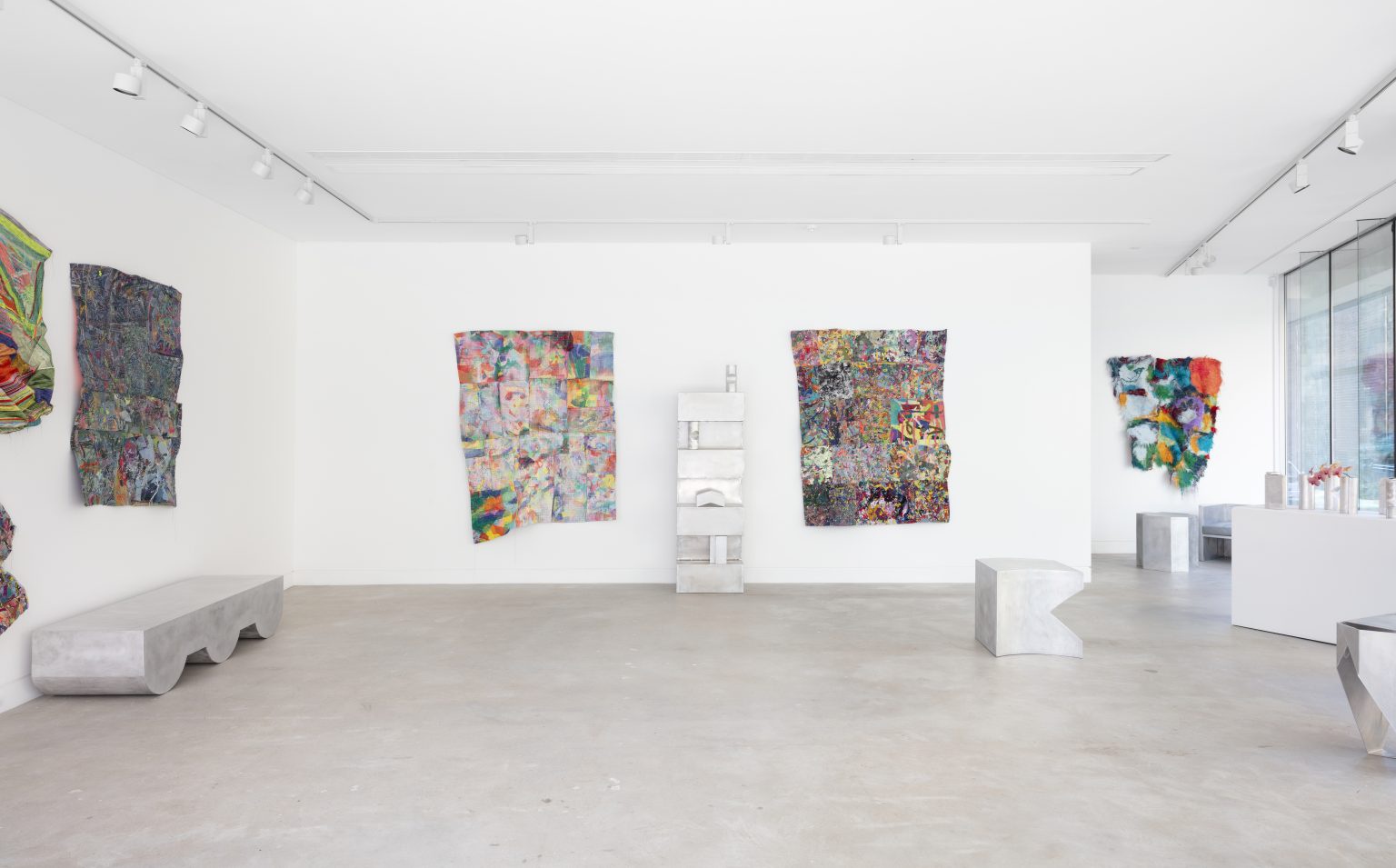 The functional art references, retrospectively, ancient Greek design. There was no or very little, difference in form or construction between furniture used for sleeping, eating or sitting – they all were more so 'plains' or surfaces. The objects in the exhibition similarly are monolithic structures with large surface areas, able to be a multiplicity of things.


The objects are named after Greek philosophical words and encompass different design philosophies; Eidos; the Greek word Plato used to designate his "forms" or Dynamis; meaning the power in things, each relating to the objects as equally as each other from a different perspective.


How does it feel to be holding your first solo exhibition?
It feels reflective, almost like a beautiful year book sign off to where my work, aesthetic and techniques has ended up. Rewinding a few years back, my process whilst still chaotic, loud and open to an element of chance. It has organically developed to become far more refined and detail orientated.


After two fashion week shows, I've learnt so much about my materiality but really wanted an outlet to supercharge my practice into something that could sit on walls and for the viewer to really be soaked in. I want my techniques to pivot after this exhibition into something of new terrain but I don't think it would be possible without an exhibition like this.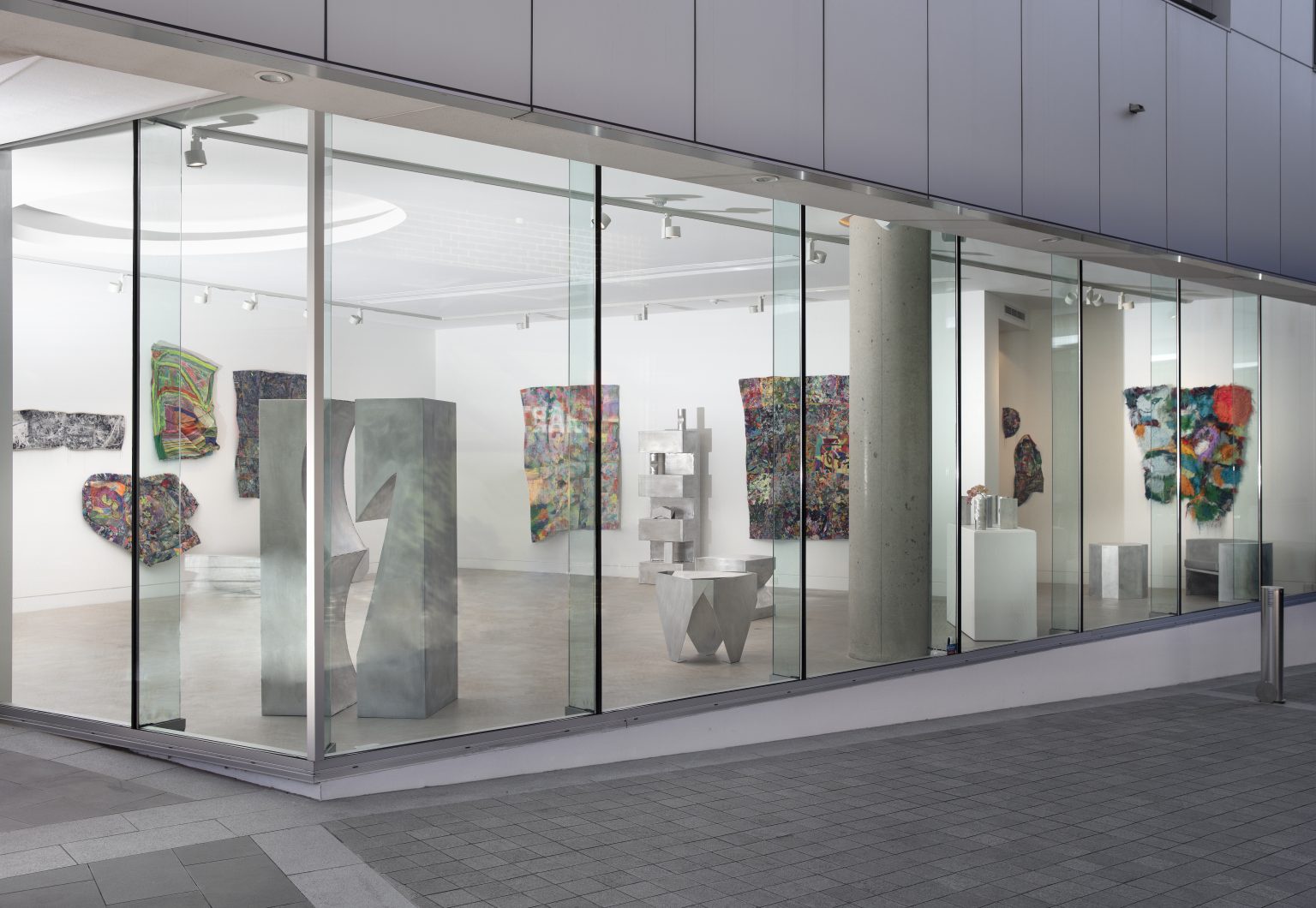 What's next for you?
I have a few partnerships in the works, going on a small holiday and some really big things (to me) in talks! Each thing is so different to each other and I love it that way.

Un/constrained is running at the Gallery Sally Dan-Cuthbert in Rushcutters Bay, Sydney from July 29 to August 28, 2022.

*All photos by Simon Hewson Photography.